Diablo 4's post-launch Season, Battle Pass and Shop have been explained in detail
The game's first Season will start more than a month after release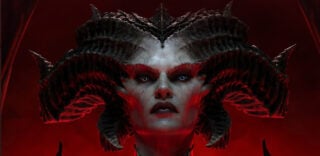 Blizzard has shed more light on Diablo 4's post-launch content, specifically its Season, Battle Pass and Shop content.
In a blog post on the official Blizzard website, the studio explained that the game's Seasons – which will appear on a quarterly basis and will add new features, questlines, items and balance changes – require the player to complete the main Campaign first.
To account for this, Season 1 will start in "mid to late July", giving players time to finish the Campaign before it starts (the game is released on June 6).
"Because of this, we recommend you begin your pursuit of Lilith in advance so you can jump into the first Season as soon as it becomes available," Blizzard stated.
Players will be able to access the Season Journey screen, which gives them details on the new content available and explains which objectives have to be completed to earn each Season's rewards.
Each Season will include a new Battle Pass, containing 27 free tiers and 63 premium tiers. The free tiers will contain cosmetics and 'Smouldering Ashes' (which can be spent on Season Blessings, which give an XP, Gold or Obol bonus).
Blizzard stresses that the premium tiers "will not provide any in-game power", but will instead provide cosmetics unique to that season, as well as Platinum.
Platinum is the game's premium currency, and can be bought with real money. It can either be spent in the Shop on new cosmetic items, or put towards the purchase of future Battle Passes.
A premium Battle Pass costs 1000 Platinum (which Blizzard says is the equivalent of $9.99). An accelerated Battle Pass can also be bought with 2800 Platinum ($24.99), which includes 20 tier skips and a "special cosmetic".
When explaining the game's Shop feature Blizzard again points out, in bold text, that "none of the cosmetics sold in the Shop provide anything greater than aesthetic variety".
"The Shop is intended to be an avenue of self-expression for our players, and they can interact with it as much or as little as they desire during their time in Sanctuary," it says.
All cosmetics in the shop will cost Platinum. Some will be unique to particular classes, and everything will rotate on a consistent basis.
Diablo 4 will be released on June 6 on PC, Xbox Series X/S, Xbox One, PS5 and PS4. However, players who purchase the Deluxe and Ultimate Editions will be able to play it from June 1 at 4pm PST / 7pm EST (June 2 at 12am BST).
Blizzard recently announced that Diablo 4 will be getting a final open beta weekend from May 12-14. It will give players access to the Prologue, the entirety of Act I and the first Zone, and will let them build a character up to a Level 20 cap.
Other Products
Some external links on this page are affiliate links, if you click on our affiliate links and make a purchase we might receive a commission.