Detective Pikachu 2 is still in development, a recruitment site shows
News has been light on the sequel since it was announced in 2019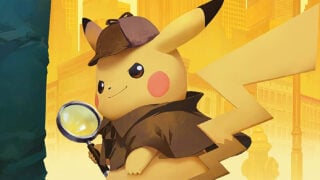 The second Detective Pikachu game is still in development, according to a new recruitment advertisement for its developer Creatures Inc.
As posted on Creatures Inc's recruitment website, and translated by VGC, a programmed referred to as 'KT' reveals that he is "working on the sequel to Detective Pikachu, programming the drawing area, while also creating a system in the Environment Development Office that will serve as the foundation for future game production in general."
The news will come as relief to some Pokémon fans, because information on the sequel to the 3DS original has been thin on the ground since its announcement three years ago.
However, the new ad seems to make it clear that development on the game is still very much in progress.
Pokemon Legends: Arceus - the VGC review
The post goes on to reveal that the company, which has developed the handled the Pokémon modelling for the last decade of mainline Pokémon games, is looking to incorporate cutting edge graphics technology in its future titles.
"With new technologies appearing every day, I believe that ray tracing, which calculates the colour and brightness of objects by tracking light rays, and super-resolution technologies such as DLSS will become indispensable," KT says.
"I am also paying attention to technologies introduced in the latest game engines such as Unreal Engine 5."
Originally announced in 2019, the sequel to Detective Pikachu is said to continue the story of the first game.
Rumours of a sequel to the successful Detective Pikachu film, however, were recently dampened by one of the stars of the original film. Justice Smith told Inverse that as much as he'd like to be involved in a Detective Pikachu 2, he doesn't think it will happen.
"I would love to participate in Detective Pikachu 2" Smith said, adding: "I don't know if it's going to happen. I think we have to just kind of bury our hopes. I don't think it's going to happen. I really hope so though. Honestly, I'm such a huge fan, who knows, who knows? I hope so."