Detective Pikachu 2 is 'nearing release', according to a developer's LinkedIn
Little has been heard of the sequel since it was announced in 2019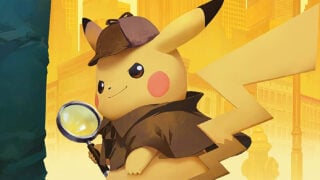 Detective Pikachu 2 could be set for release in the near future, according to a developer's LinkedIn profile.
As spotted by a Famiboards user, an entry on the LinkedIn page for Jonathan Murphy, a senior game programmer at Creatures Inc, states that he has been working on "one unannounced project and one nearing release, Detective Pikachu 2".
The game, which The Pokémon Company has barely discussed since announcing it several years ago, has no official release date.
The last fans heard about the game was when VGC reported on a job ad for Creatures Inc in February.
In the ad, a programmer referred to as 'KT' revealed that he was "working on the sequel to Detective Pikachu, programming the drawing area, while also creating a system in the Environment Development Office that will serve as the foundation for future game production in general."
Originally announced in 2019, the sequel to Detective Pikachu is said to continue the story of the first game.
Rumours of a sequel to the successful Detective Pikachu film, however, were recently dampened by one of the stars of the original movie. Justice Smith told Inverse that as much as he'd like to be involved in a Detective Pikachu 2, he doesn't think it will happen.
"I would love to participate in Detective Pikachu 2" Smith said, adding: "I don't know if it's going to happen. I think we have to just kind of bury our hopes. I don't think it's going to happen. I really hope so though. Honestly, I'm such a huge fan, who knows, who knows? I hope so."