Destiny 2's next expansion, Beyond Light, launches in September
Bungie says expansion starts "a new era" for Destiny as it commits to service structure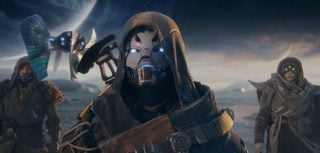 Bungie has revealed Destiny 2's next major expansion, Beyond Light, and announced two further expansions, as it commits to the game's long-term future as a service title.
During a live stream on Tuesday, the studio announced that Beyond Light will launch on September 22. It will take players to a new location in the form of Europa, a moon which orbits Jupiter.
Destiny's latest season of content, Season of Arrivals, also launches today.
Bungie said expansion Beyond Light would kick off "a new era in Destiny" and specifically ruled out releasing a numbered sequel in the near future, as it commits to a new service model following its split from Activision in 2019.
In Beyond Light players "will discover the true nature of the light and the dark, not just walking the thin line between, but wielding the darkness itself as a weapon with Stasis," said Destiny 2 general manager Mark Noseworthy.
Destiny 2 director Luke Smith added: "Stasis, this new power, isn't just going to be Guardians supers and abilities, it's a brand new damage type, so that means it's going to ultimately sit alongside Solar, Arc and Void as the first new element we're introduced to the game since the original Destiny release way back in 2014."
"This is a big deal, it's a big deal to add this to the universe, and it changes everything," Noseworthy added.
Looking further ahead, two more Destiny 2 expansions were announced. The Witch Queen will launch in 2021, followed by Lightfall (working title) in 2022, with both also including "brand new, never before seen locations", according to Smith.
In order to support its vision for the live service game, Bungie revealed it plans to introduce the Destiny Content Vault (DCV), which will enable it to cycle out older content and reintroduce it at later dates.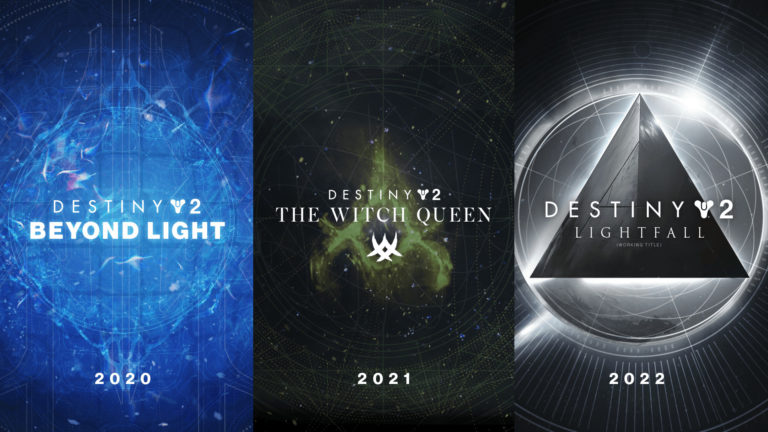 The DCV will include all content from Destiny 1 and anything that cycles out from Destiny 2, with the plan being to bring back (or "unvault") activity and destination content from the DCV each year.
Unvaulting will start in Destiny 2 Year 4 with the Cosmodrome coming back, as well as its three strikes and the return of the Vault of Glass raid.
The primary D2 content leaving the game and going into the DCV this fall are the destinations – Mars, Io, Titan, Mercury and Leviathan – and their supported activities.
"The fact is the game is too large to efficiently update and maintain," Noseworthy explained. "We're on track to be like 115GB on PlayStation alone and our updates to the game are huge and we're starting to reach the limits of our ability to patch."
"We don't want to start over from scratch and build a sequel," Smith continued. "In order to make a sequel, we would have to stop supporting Destiny 2… We don't want to put another number on the box so instead, here's our plan."
Bungie confirmed in May that Destiny 2 will be released for Xbox Series X and PlayStation 5 and on Tuesday it confirmed that the next-gen games will be available as free upgrades and run at 4K/60.
"We're really happy to say that whatever content you already own or will own in Destiny 2 will come with you to your next generation console of choice at no extra charge," explained Noseworthy, meaning PS5 players will be able to upgrade from the PS4 version for free, as will Xbox players through Microsoft's Smart Delivery scheme.
The next-gen versions of Destiny 2 will also support "inter-generational cross-play" within each console platform ecosystem. "This means that if your brother is playing on PS4 and your sister is playing on PS5, all three of you can play together, and we're going to do the same thing on the Xbox ecosystem."
Bungie said that it hopes to finally add full cross-platform play to Destiny 2 some time next year.
Related Products
Other Products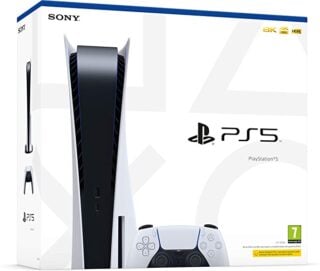 PlayStation 5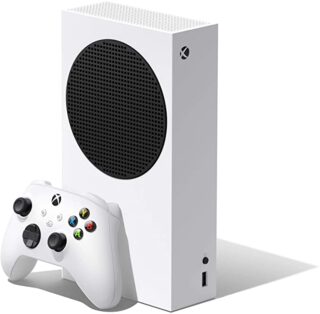 Xbox Series S
Some external links on this page are affiliate links, if you click on our affiliate links and make a purchase we might receive a commission.