Destiny 2 servers taken offline as 'missing glimmer' issue reappears
UPDATE: Back online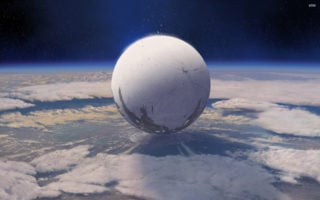 Bungie has taken Destiny 2 offline to investigate the re-emergence of a missing glimmer issue which first appeared last month.
Just like the issue that caused the game to be offline for nearly 12 hours in January, on Tuesday some players reported losing their in-game currencies following the deployment of a hotfix (2.7.1.1).
In an update posted on its support page, Bungie said it expected Destiny 2 to be back online by 7pm PST.
UPDATE: Servers are back online.
Original story continues:
"We are investigating the re-emergence of the issue causing missing currencies and materials after Hotfix 2.7.1.1 went live," it said at 11:30am PST. "Destiny 2 will remain offline, please stand by for further updates."
At midday PST it added: "We have identified the issue causing loss of materials and currencies after Hotfix 2.7.1.1.
"All player accounts will be rolled back to the state they were in at 8:30 AM PST, with maintenance expected to last until 7 PM PST."
Bungie recently said it was unable to promise much-requested cross-platform play will come to Destiny 2.
The developer recently added cross-save support to the online shooter, allowing players to transfer their progress from one platform to another.
However, full cross-play support – which would allow players on Xbox One, PS4 and PC to play together – has not been confirmed, although Bungie stated in July 2019 that it was interested in the feature.
Asked in December if the studio has plans to introduce cross-platform play, Bungie communications director David 'Deej' Dague told VGC that while it's interested in "anything that would bring players together", managing its resources is an ongoing challenge.