Destiny 2 New Light and Shadowkeep delayed
Post-Activision content now arriving October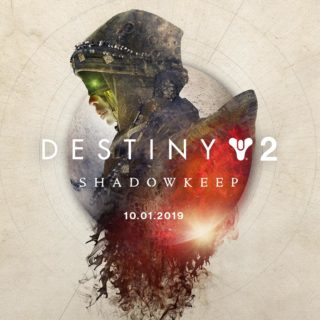 Bungie has delayed the release of Destiny 2's latest expansion, Shadowkeep to October 1, as well as the game's free-to-play revamp New Light.
"We didn't make this decision lightly," the company said in a blog post.
"We know for some of you (us too), Destiny releases are events where you take time off of work or develop a sudden sickness that keeps you from school or work. We're sorry for screwing up your plans and we wanted to share this information as quickly as we could."
Shadowkeep is Destiny's most significant update since developer Bungie split from Activision earlier this year.
Starting with Shadowkeep, everything added to the game – from expansions to new seasons of content – will be purchasable separately, enabling players to pick and choose the experiences they want.
Bungie will no longer release any platform exclusive or early access Destiny content either, as has been the case on PS4 in the past. Finally, the game's new PC home will be on Steam later this year.
Destiny 2: New Light will launch as a free download, offering access to all of the game's foundational modes, activities and rewards.
Alongside New Light, a cross-save feature will be made available on Xbox One, PS4 and PC, enabling players to take the Guardians they've created on one system and play with them on other formats of choice.
Destiny 2 will also be a Google Stadia launch title when the platform goes live in November.
Bungie said on Thursday: "This Fall is the first step on a journey for what our team wants Destiny 2 to become – a place for you and your friends to play anytime, anywhere; owning the action MMO and RPG elements that we love about the game; and crushing barriers to entry for friends. We just need a bit of extra time to take the first step."