Destiny 2 expansion teaser points to a Europa reveal
Deleted Instagram post claims Bungie will unveil the next chapter on June 9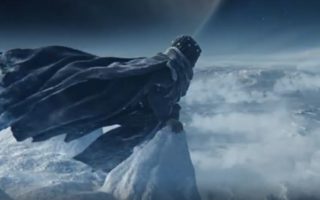 Bungie has seemingly confirmed it will reveal Destiny 2's next major expansion at 6pm CEST on Tuesday, June 9.
In an Instagram post published on Monday, the developer showcased a teaser video featuring a snowy landscape similar to early concept art for Europa, a moon orbiting Jupiter.
However, the post appears to have been deleted from its Instagram page (although the link still functions), suggesting it could yet change its plans in light of the US anti-racism protests, as many games firms have decided to do this week.
In-game, Bungie has been teasing the arrival of the game's long-awaited Darkness. The mysterious villain and their pyramid ships were first seen years ago via concept art, and made their game debut at the conclusion of vanilla Destiny 2's campaign.
As reported by Eurogamer, Destiny 2's Season of the Worthy has let players track the progress of the pyramid ships towards earth, and following this week's update shows them just outside Saturn.
Last week, Seattle-based Bungie said it had "exciting news to share" about its plans for the future.
"This year finds us all in a scenario that puts us all very far away from business as usual," wrote communications director David 'Deej' Dague.  "Basically, all flights originating from our Tower are grounded. Development of Destiny 2 continues, only we are all working from the safety of our homes.
"We have exciting news to share with you about our plans, but it won't happen at some fancy convention under hot lights. Instead, we'll use the Internet."
Bungie recently confirmed that Destiny 2 will be released for Xbox Series X and PlayStation 5.