Debbie Bestwick is stepping down as CEO of Worms publisher Team17
Company co-founder will transition to a non-executive role once her successor is appointed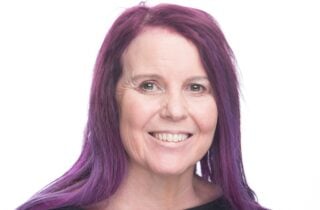 Team17 Group has announced that Debbie Bestwick plans to step down as the company's CEO after almost five years in the role.
Bestwick will remain in charge until she has helped identify a successor at the Wakefield, UK-based developer and publisher she co-founded in 1990.
After the new CEO's appointment, Bestwick is expected to move into a non-executive role, remaining on the Worms publisher's board to support its directors and senior management team.
"Over the last eighteen months, a highly experienced and effective divisional senior leadership team has been established, that work closely together with the Executive team and are closely aligned to the Group's core values," Team17 said in a regulatory news service announcement on Tuesday.
"This team now runs the day-to-day divisions within the Group and boasts extensive and unequalled gaming industry knowledge and operational experience."
Bestwick was awarded an MBE for her services to the video games industry in 2016 and was reportedly one of its highest earning CEOs in 2020.
"This has probably been the hardest decision I've made, but I wouldn't have made it if I wasn't confident in the succession plans and the leadership team's ability to deliver the clear and focused strategy regarding our collective goals and ambitions," she said.
"Ultimately, I want to spend more time with my children who have made sacrifices many times during my career and specifically to spend more time with my youngest before he goes to university.

"With Team17 now unrecognisable compared to those early days, and with our fantastic senior team working seamlessly across the business and our growth strategy firmly in place, now is the time to focus on the next generation.
"The future looks extremely bright for the Group, and I look forward to continuing to support the business to find my successor and then in a new capacity as a Non-Executive Director when that time arrives."