Deathloop was born out of Bethesda's uncertainty over Dishonored 3, says Arkane founder
The time loop shooter was originally planned as a "small game" to keep the studio occupied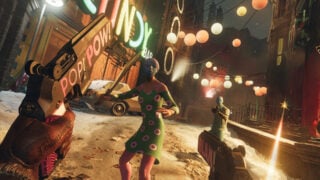 Deathloop was born out of Bethesda's uncertainty over whether it wanted Dishonored 3, according to Arkane Studios founder Raphaël Colantonio.
Speaking to Rock Paper Shotgun, Colantonio said Bethesda asked Arkane to pitch it a smaller, more experimental project that would keep the studio busy while its parent company made up its mind about the developer's next major game.
"Bethesda wanted us to do something," he said. "They didn't quite know where we were going after Dishonored. 'Do we want Dishonored 3? I don't know, let's make something simple and short before, and let's see.'"
"And then [Deathloop] became a big thing, over the years," he said. "That was the funny thing: 'Nah, we don't wanna do Dishonored 3, but if you can pitch us a small game, something that maybe has multiplayer so we can learn multiplayer, something that maybe has microtransactions, maybe something with a lot of recycling, like a roguelike.'"
Announced at E3 2019 and released in September 2021, Arkane Lyon's Deathloop takes place on a lawless island called Blackreef. Its central mechanic is the ability to replay sequences to approach situations in different ways.
Players take on the role of assassin Colt, who's stuck in a time loop which sees him wake up on the same beach each day to find he's the subject of an island-wide manhunt.
To break the loop, he must use weapons and supernatural abilities to take out eight targets before the clock strikes midnight.
In the end, "it would probably [have] cost just as much to make Dishonored 3," Colantonio said. "But back then it was not meant to be."
Arkane's next major release is Redfall, from its Austin studio, which is headed by Harvey Smith. The vampire shooter will hit Xbox Series X/S and PC on May 2.

Colantonio and Julien Roby, a former executive producer at Arkane, announced in 2019 that they'd left the company to form a new outfit called WolfEye Studios.
Its debut title, Weird West, was released in March 2022. The dark fantasy reimagining of the Wild West is a top-down action RPG and immersive sim.
Related Products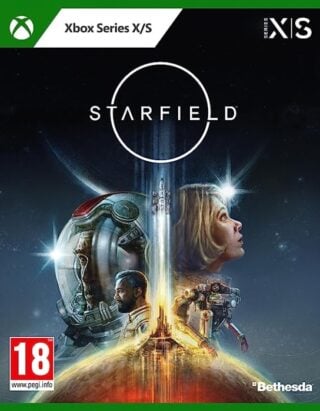 Starfield (Xbox Series X/S)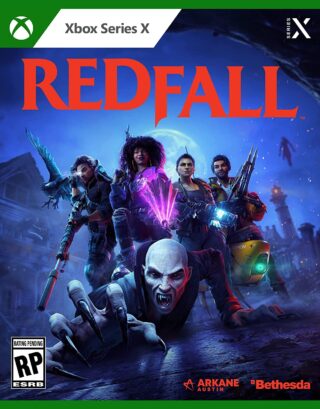 Redfall (Xbox Series X/S)
Other Products
Some external links on this page are affiliate links, if you click on our affiliate links and make a purchase we might receive a commission.