Death Stranding was partly influenced by Trump and Brexit, Kojima suggests
"In this game we use bridges to connect things"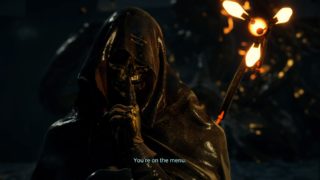 Hideo Kojima's Death Stranding was partly influenced by American and British politics, the creator has suggested.
Kojima describes the PS4 exclusive as a new genre of "strand" game in which in-game players connect isolated US cities, but also each other by building bridges, ladders and ziplines for other players to find and use.
Speaking to BBC Newsbeat, Kojima said these elements were inspired by President Trump's efforts to build a border wall and the UK's Brexit vote.
"Trump is building a wall, and the UK is leaving the EU," he said. "In this game we use bridges to connect things but destroying those bridges can instantly turn them into walls. So bridges and walls are almost synonymous. That's one of the things I'd like the players to think about in the game.
"During the game Death Stranding the players connect things. I create my games in the hope that people have fun playing them. So I hope they do have fun, and that's where I'm a bit anxious."
He added: "After spending dozens of hours in the game you will come back to reality in the end. When you do, I want you to use what you learned in the game. Connecting is one of those things.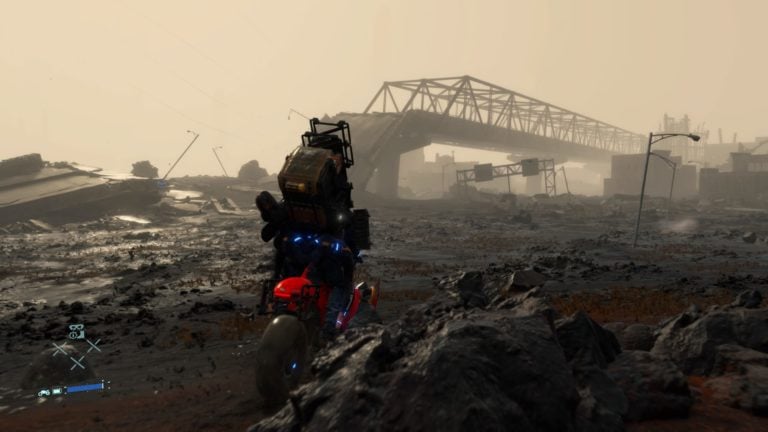 The game director went on to explain that he created a deliberate feeling of isolation with Death Stranding's desolate landscape, in order to create a feeling of loneliness.
"I'm very prone to loneliness," he explained. "I think there are similar people around the world, especially gamers. Even though they're having fun with others outside, when they're alone playing video games in their living room, they don't feel like they fit into society of their community.
"So when those people play this game they realise people like them exist all over the world. Knowing that even though I'm lonely, there are other people like you makes you feel at ease."
In VGC's Death Stranding review, we call the PS4 exclusive "an unusual and fascinating game by triple-A blockbusters standards" with a score of three out of five.
See what other critics thought of the game in our Death Stranding review round-up.
Death Stranding is available to pre-order from retailers including Best Buy, Walmart, ShopTo and Game.