Death Stranding release date announced
Highly anticipated PS4 exclusive arriving on November 8
Sony has confirmed a Death Stranding release date of November 8, 2019.
A lengthy new trailer, which you can view above, was released to coincide with the launch date announcement.
Read our E3 2019 dates schedule for every conference and live stream date.
The upcoming PS4 exclusive is the first game from Metal Gear Solid creator Hideo Kojima since his Kojima Productions studio split with Konami in 2015 to become an independent company.
Announced at E3 2016. Death Stranding features a cast of high-profile actors including Norman Reedus, Mads Mikkelsen, Léa Seydoux, Lindsay Wagner and director Guillermo del Toro.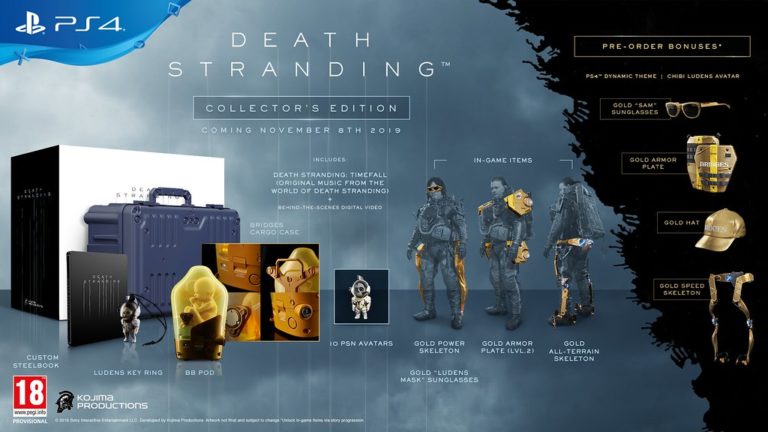 In a new PlayStation Blog post, Kojima said of the game's themes and story: "People have created 'Walls' and become accustomed to living in isolation.
"Death Stranding is a completely new type of action game, where the goal of the player is to reconnect isolated cities and a fragmented society. It is created so that all elements, including the story and gameplay, are bound together by the theme of the 'Strand' or connection.
"As Sam Porter Bridges, you will attempt to bridge the divides in society, and in doing create new bonds or 'Strands' with other players around the globe. Through your experience playing the game, I hope you'll come to understand the true importance of forging connections with others."
The PS Blog also details the various editions of the game that are available to pre-order from today, plus associated bonuses including PSN avatars, dynamic themes and in-game items.