Deadly Premonition 2 will release for Nintendo Switch in July
Sequel dated with new video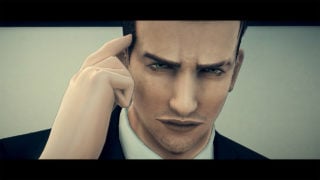 Rising Star Games has set a Deadly Premonition 2 release date of July 10, 2020.
The open-world horror sequel is a Nintendo Switch exclusive. The original Deadly Premonition game was released for the platform earlier this year.
Deadly Premonition creator Hidetaka 'Swery' Suehiro is writing and directing the sequel, which is titled Deadly Premonition 2: A Blessing in Disguise.
Rising Star Games told Nintendo Life that Deadly Premonition 2 will be a Switch exclusive at launch and that it's not currently discussing plans for other platforms.
"In the year 2005, FBI agent York visits Le Carré, a small town in New Orleans where he encounters a mysterious serial murder case alongside his "friend" Zach," reads the eShop product description.
"Produced by the original creator team. The story takes place in a small town in New Orleans which was created based on research and interviews."