Dead Island 2 among 80 games in the works at THQ Nordic
Alongside undisclosed projects from 4A Games and Volition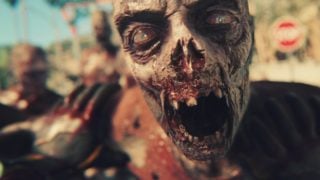 THQ Nordic has confirmed that Dead Island 2 is still in development, five years after the game was first announced.
Spec Ops: The Line studio Yager was originally making the title, but it was dropped by publisher Deep Silver, which said in 2016 that Sumo Digital had taken over development duties.
THQ Nordic acquired Koch Media and its Deep Silver publishing division in February 2018 in a deal that gave it ownership of the Dead Island franchise and Saints Row studio Volition, plus the exclusive licence for the Metro series.
In the first public update on the zombie sequel in almost a year, THQ Nordic CEO Lars Wingefors said during a financial results presentation: "Dead Island 2 [is] still being worked on. Stay tuned."
Wingefors was providing an update on the publisher's extensive development pipeline, which includes 80 games — 32 announced titles and 48 undisclosed ones.
"Top secret" projects include a title being developed at Kingdom Come: Deliverance maker Warhorse, the Czech studio THQ Nordic acquired in February 2019, a new game from Volition, and an upcoming title from Metro studio 4A Games.