Company selling black PS5 faceplates has stopped after legal threat by Sony
Dbrand says "f*ck Sony" as it pulls its popular Darkplates from sale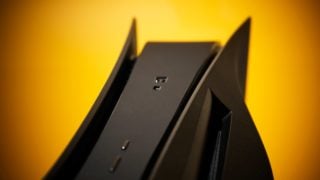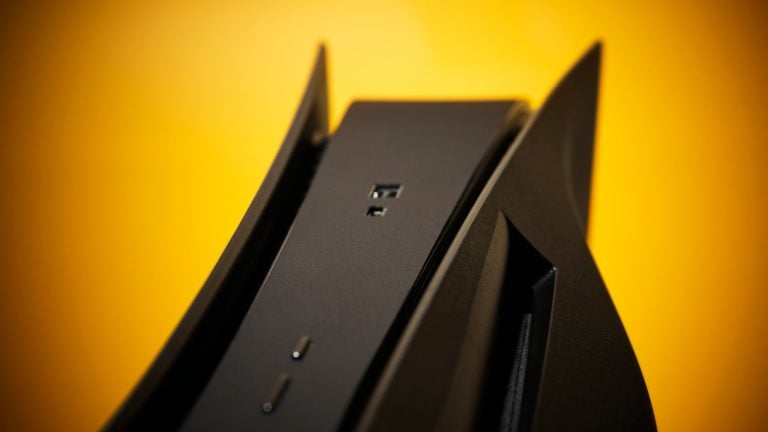 Canadian peripheral firm Dbrand has stated that it is no longer selling its popular black PS5 faceplates, following a threat of legal action from Sony.
Dbrand's $50 Darkplates went on sale in February and within a few hours had sold out of stock until May
In a statement posted on Saturday, the company declared that Darkplates were now "dead", following a letter it received from Sony Interactive Entertainment's lawyers threatening to sue for:
"preliminary and permanent injunctive relief, Court-ordered destruction of infringing materials, and recovery of Dbrand's profits and additional monetary damages"
"extensive remedies under U.S. law, including injunctive relief against further sale of any infringing materials, destruction of all infringing materials, recovery of our client's lost profits and damages, and statutory damages of up to $150,000 per infringed work"
"an injunction, the destruction, delivery-up and exportation of goods, prohibit[ion of] the importation of goods, and [the] award[ing of] damages and accounting of profits, punitive damages, punitive and exemplary damages, interests and costs"
In the cease and desist letter, which Dbrand has shared, Sony's lawyer states that because of Sony's "extensive marketing of the PS5 console, its commercial popularity and its massive earned media coverage", its faceplates have "become exclusively associated with SIE in the minds of consumers and has come to symbolise considerable goodwill".
The letter addresses Dbrand's previous challenge to Sony to "try and sue us" by stating that despite Dbrand's provocative tone, Sony would rather the company just stopped selling the products instead of having to take the matter to court.
"Notwithstanding SIE's serious concerns about DBrand's conduct and despite your company's adoption of the tagline 'go ahead, sue us' – presumably with SIE in mind – our client would like to offer Dbrand the courtesy of resolving this matter without the initiation of formal legal action", it reads.
In its own statement, Dbrand claims that it isn't taking any sales away from Sony by selling its faceplates, and that users have the right to apply "aftermarket parts" to their console, comparing it to a car owner getting a third-party replacement part for their car after a crash.
It also speculates that the reason for Sony's threat is that it believes Sony is planning to release a black PS5 console and doesn't want "a robot-shaped elephant in the room", pointing out that the company has already released a black DualSense controller and a black Pulse 3D headset.
Despite this, it has agreed to stop selling the Darkplates, though refuses to completely rule out bringing them back in the future. "We've elected to submit to the terrorists' demands… for now," the statement reads.
"While we strongly believe in the consumer's right to customize and modify their hardware with aftermarket components, your Darkplates are now a collector's item. You know what they say – you either die a Darkplates owner, or you live long enough to see yourself become the scalper."
"In closing," it concludes, "fuck you and especially fuck Sony".
Related Products
God of War Ragnarök (PS5)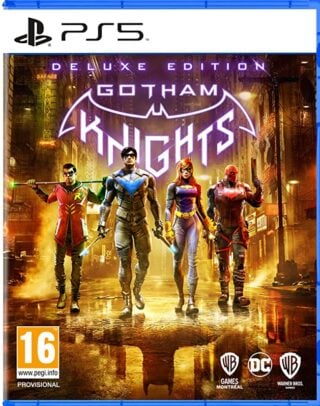 Gotham Knights - Deluxe Edition (PS5)
Other Products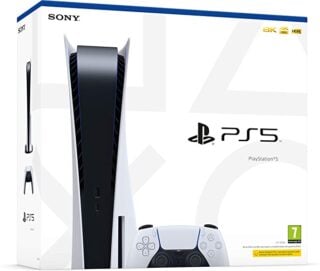 PlayStation 5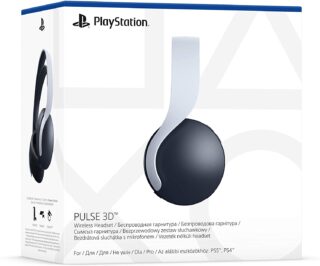 PlayStation 5 PULSE 3D Wireless Headset
Some external links on this page are affiliate links, if you click on our affiliate links and make a purchase we might receive a commission.