Days Gone director blames middling reviews on 'woke reviewers' and tech issues
John Garvin says critics couldn't handle "a gruff white biker looking at his date's ass"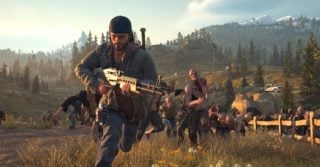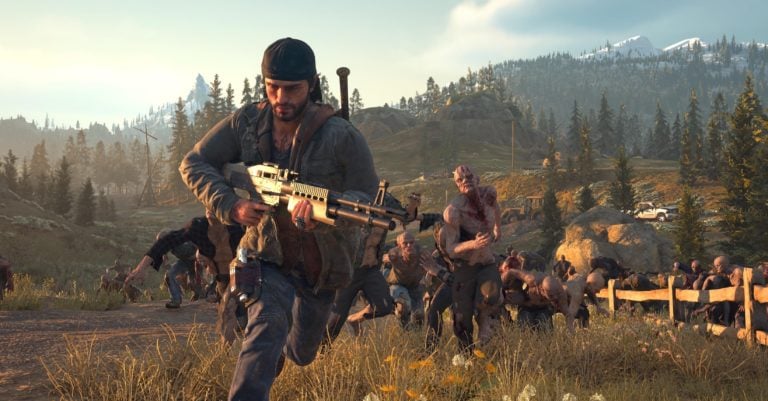 The director and writer of Days Gone has blamed the game's middling critical reception on technical issues and "woke reviewers" who he claims "couldn't be bothered" to play the game.
John Garvin tweeted this theory in response to a fan asking why he thought the post-apocalyptic PS4 biker game didn't get more praise when it was first released in 2019.
"Three reasons," Garvin replied. "1) It had tech issues like bugs, streaming and frame rate.
"2) It had reviewers who couldn't be bothered to actually play the game. 3) And three, it had woke reviewers who couldn't handle a gruff white biker looking at his date's ass."
'Woke' is a term that originally referred to those aware of social injustices such as racism, sexism and all other forms of discrimination. In recent times, however, it's been adopted as a catch-all term by right-leaning people to refer to those who favour progressive political ideas.
Days Gone currently has a score of 71 on the review aggregator Metacritic. Numerous similar PS4 console exclusives scored somewhat higher, such as Ghost of Tsushima earning 83, and Sony Santa Monica's God of War reboot receiving 94.
Garvin's latest claim has sparked backlash from both members of the games media and fans of the series,  who responded to his tweet negatively.
One response read: "C'mon John: 'woke'? You're better than that," to which Garvin replied: "Nope, I'm really not… if a reviewer objects to a character because of identity politics, I call that woke … how am I wrong?"
Others pointed out that Red Dead Redemption 2, which contains numerous instances of racism, sexism and other scenarios that those accused of being 'woke' would presumably object to, was released just six months earlier and was critically acclaimed with a Metacritic score of 97.
The claims are the latest theory from Garvin on why the game didn't perform as well as some of its fellow Sony titles during the same era.
Last year, Garvin spoke to game designer David Jaffe on Jaffe's YouTube show, where he claimed the reason it sold poorly was because not enough people bought it at full price.
When asked if he'd heard anything about any "meaningful uptick of engagement" with Days Gone since the game was added to the PlayStation Plus Collection on PS5, Garvin replied: "I do have an opinion on something that your audience may find of interest, and it might piss some of them off.
"If you love a game, buy it at fucking full price. I can't tell you how many times I've seen gamers say 'yeah, I got that on sale, I got it through PS Plus', whatever."
"But how do you know you love a game until you've played it?" Jaffe responded.
Garvin replied: "I'm just saying, you don't, but don't complain if a game doesn't get a sequel if it wasn't supported at launch.
"It's like, God of War got whatever number millions of sales at launch and, you know, Days Gone didn't. [I'm] just speaking for me personally as a developer, I don't work for Sony, and I don't know what the numbers are."
Garvin is now leading Ashfall, which is described as "the first true Web 3.0 AAA title for PC, console, and the Hedera network", which uses a "native, energy-efficient cryptocurrency" called HBAR.
Related Products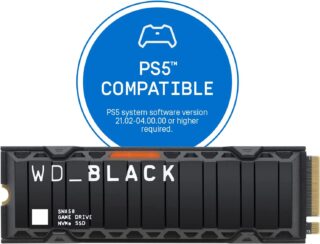 WD_BLACK 500GB M.2 SSD with Heatsink
Other Products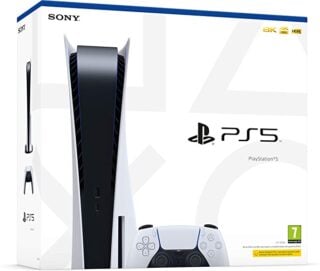 PlayStation 5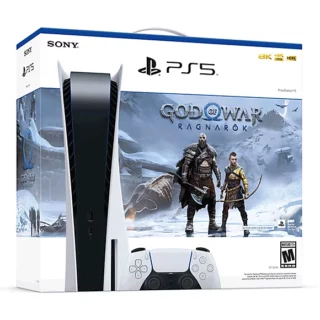 PlayStation 5 Console – God of War Ragnarök Bundle
Some external links on this page are affiliate links, if you click on our affiliate links and make a purchase we might receive a commission.