Days Gone 2 petition clears 50,000 signatures: 'They can't just pull the plug'
Petition calls on Sony to greenlight sequel plans; Original director thanks fans for their support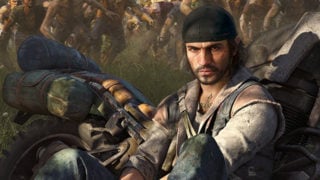 Days Gone fans have amassed over 53,000 signatures for a petition calling on Sony to greenlight a sequel to the 2019 open-world game.
According to a Bloomberg report published this month, developer Sony Bend had a pitch for Days Gone 2 rejected by Sony, following a disappointing critical reception to the original game (Days Gone currently has a Metacritic score of 71).
The publication claims Bend has since started production on an original title, as well as supporting various Naughty Dog projects.
In repose to the news, fans launched a Change.org petition earlier this month and at the time or publishing, it's amassed over 53,000 signatures.
"There's millions of people who want Sony PlayStation to approve Days Gone 2," the petition reads. "They can't just pull the plug on such a amazing game that ended with a cliff hanger."
Although the petition is unlikely to influence Sony's plans for Bend, Days Gone's original director, Jeff Ross, thanked fans for their support on Monday and said the petition meant a lot to the team behind the game.
"Thanks to everyone for getting the Days Gone petition to 50,000! No matter where this thing ends, I just want you all to know how much your love means to me and members of the team," he wrote. "Days Gone fans are the best fans!"
Both Ross and Days Gone's creative director John Garvin left Sony Bend last year. Both men appeared in interviews with God of War creator David Jaffe this month, to discuss their departures and the Bloomberg report on Days Gone 2.
Ross confirmed that he was at one point working on a Days Gone 2 pitch but, due to an NDA with his former employer, couldn't confirm if it had been cancelled.
However, he did reveal some details on his sequel pitch – including plans for a significant online mode – and heavily suggested that sales of the first game might not have been strong enough to persuade Sony to greenlight it.

Garvin argued that players shouldn't complain if a game they love doesn't get a sequel, if they didn't support it at launch by purchasing at full price.
"I do have an opinion on something that your audience may find of interest, and it might piss some of them off," Garvin replied. "If you love a game, buy it at fucking full price. I can't tell you how many times I've seen gamers say 'yeah, I got that on sale, I got it through PS Plus, whatever'."
He added: "I'm just saying, you don't, but don't complain if a game doesn't get a sequel if it wasn't supported at launch. It's like, God of War got whatever number millions of sales at launch and, you know, Days Gone didn't. [I'm] just speaking for me personally as a developer, I don't work for Sony, I don't know what the numbers are.
Sony Interactive Entertainment will release a PC version of Days Gone on May 18, 2021.
Related Products
Other Products
Some external links on this page are affiliate links, if you click on our affiliate links and make a purchase we might receive a commission.