David Wise to score Kickstarter game designed to teach languages
Wasumi's Dream Adventure being worked on in collaboration with Universities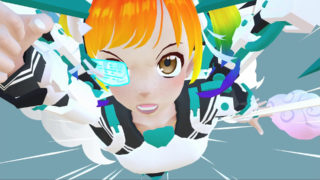 Donkey Kong composer David Wise has signed up for a new Kickstarter designed to teach players new languages.
Wasumi's Dream Adventure is described as an "anime-inspired 3D action-adventure game" in which players can learn Japanese, Chinese or English.
This project is being worked on in collaboration with the University College London and the University of Southampton to integrate its AI language feedback system.
The game has players controlling character Wasumi as she takes on gamified reading, writing, listening and speaking exercises.
"Our vision is to design a AAA quality immersive language learning experience, that puts gameplay first," said the game's developer.
"We drew inspiration from awesome video games such as Shenmue 1 & 2 and Metal Gear Solid, as well our favourite anime series like Naruto (stole their voice actors haha) and Full Metal Alchemist.
"We are big fans of the 90's aesthetic with a retro-inspired soundtrack from David Wise (Donkey Kong Country, Battletoads)."