David Cage thinks having two next-gen Xbox consoles is 'confusing for developers and players'
Quantic Dream CEO calls Microsoft's dual console strategy "questionable"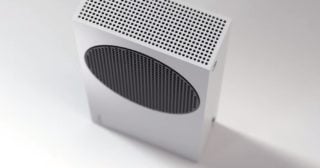 Having two next-gen Xbox consoles with different specifications is "confusing" for developers and consumers, according to Quantic Dream CEO David Cage.
Microsoft will launch Xbox Series X ($500/£449) and Xbox Series S ($300/£250) on November 10.
Xbox Series S is relatively cheap thanks to lower specs that target 1440p gaming instead of native 4K. It has virtually the same CPU as the Series X, but a less powerful GPU, less memory and no disc drive.
And in an interview with Wccftech, Quantic Dream founder Cage joined the debate over whether Series S could restrict innovation on the more powerful Series X.
Having multiple consoles with different specs is similar to the environment on PC, where various configurations, graphic cards, and other features make development "much more complex", he said.
"When a manufacturer offers two consoles with different specs, there is a strong chance that most developers will focus on the lower-end version to avoid doing two different versions," Cage suggested.
"I must confess that I am really not a big fan of this situation. I think it is confusing for developers, but also for players, and although I can understand the commercial reasons behind this choice, I think the situation is questionable."
Having ended a decade-long exclusive working relationship with Sony in 2019, Quantic Dream released former PlayStation exclusives Detroit: Become Human, Heavy Rain and Beyond: Two Souls for PC this year.
And the studio is planning multiplatform product releases going forward, meaning it could bring its upcoming games to Microsoft's next-gen consoles.
"Regarding Quantic Dream, as we develop our own technology and engines, we are determined to optimize our titles for each platform," Cage told Wccftech. "Being now a PC developer, we are implementing scalable features based on the platform, which is very helpful to highlight what the hardware has best to offer."
PlayStation considered launching a lower-spec PS5 console similar to Xbox Series S, but feared it would quickly become obsolete, Sony Interactive Entertainment CEO Jim Ryan said last month.
"One thing that can be said is that if you look at the history of the game business, creating a special low priced, reduced spec console is something that has not had great results in the past," he claimed. "We've considered that option and seen other executives who have attempted this discover how problematic it is.
"Based on our research, it's clear that people who buy a game console want to continue using it for four, five, six or even seven years," Ryan added. "They want to believe they have bought something that is future-proofed and not going to be outdated in two-to-three years."
Axel Gneiting, an engine programmer at id Software, said last month he was "really bummed about this RAM situation on the Series S" in a since-deleted tweet. "This isn't easy to compensate and drags down base spec quite a bit for next-gen multi platform."
Remedy's technical producer, Sasan Sepehr also voiced concern, writing: "As a consumer, I love this. As a Technical Producer, I see trouble."
However, Gavin Stevens, design lead at independent studio Team Blur Games, dismissed suggestions that Series S will hold back next-gen gaming. "No. No it's not, and anybody with even a little experience will tell you as such," he wrote. "I'll go into more detail below as to why that is, but the most important aspect is that this is NOT a last gen console, I can't stress that enough."
In a recent interview with The Verge, Microsoft's director of Xbox program management, Jason Ronald, said the company did "a lot of analysis" about what it would mean to run a game at 4K with 60fps and then to scale that down to 1440p at 60fps.
"The reality is you don't need as much memory bandwidth because you're not loading the highest level MIP levels into memory," he said. "You don't need the same amount of memory as well."