Cyberpunk 2077's next patch detailed: Police improvements, vehicle handling options and more
Update's release was delayed to late March following a cyber attack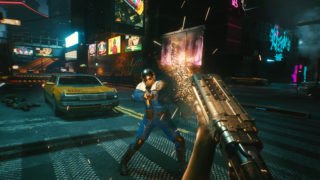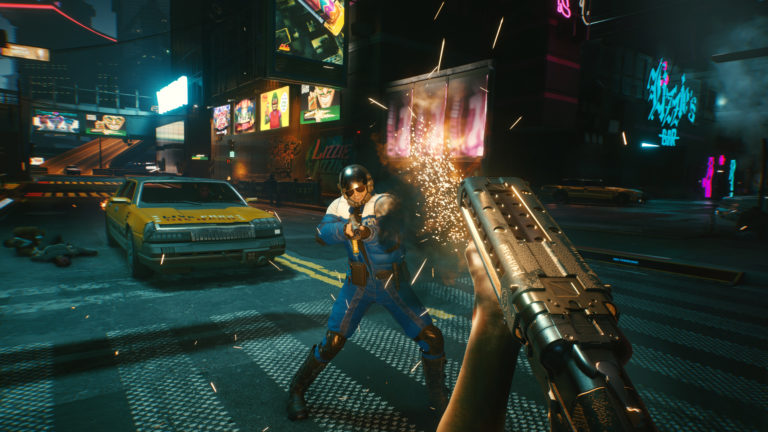 CD Projekt has provided a look at some of the changes set to be introduced in Cyberpunk 2077's next major patch.
Patch 1.2 was originally due to be released in February and fix the remaining prominent issues on last-gen consoles, but its launch was delayed to late March after the studio fell victim to a cyber attack.
In a development update on Friday, CD Projekt outlined several upcoming improvements to the game.
First up, police responses to criminal activity are being adjusted so that first responders take longer to turn up at the scene of a crime. The authorities will also now send in a recon drone unit to assess the situation.
"This is an important step in addressing the behavior of the police in our game," lead gameplay designer Patryk and technical design coordinator Łukasz wrote.
"It should decrease the problem of NPCs spawning behind players' backs and create an impression that it takes some time for the police to arrive at the crime scene after the crime has been reported."
Improved vehicle handling should also result in smoother journeys and fewer pedestrian casualties.
Senior vehicle programmer Séamus said analysis of the game's driving model showed lots of players are having issues with the speed of steering, particularly PC keyboard users and those on platforms with lower frame rates.
A new Steering Sensitivity slider in the Options menu "allows the steering speed for all vehicles and all input devices to be slowed down, without affecting the maximum turn radius".
And fixes to code that "wasn't handling extreme changes in frame rate properly" means "the steering speed is now very consistent from 20 to 60+ FPS".
A new Unstuck feature should also solve irritating cases of vehicles getting beached or high-centered, which have resulted in players having to abandon their ride.
"While holding down the accelerator, you can now rock the vehicle forward or back, or rotate it left/right," Séamus said.
Patch 1.2 should also reduce instances of unintended character dodging, which CD Projekt said has resulted in over 4,000 player deaths over the last month.
"Dodge on double-tapping a movement key can be turned off in the Controls settings," tools programmer Wojtek writes. "The Dodge action can still be performed by double-tapping the Crouch(toggle) action key (default C).
"It should now be more feasible to move WASD bindings around the keyboard. There still remain a few bindings that need to be addressed, but these should be fixed in upcoming patches."
Cyberpunk's 1.1 update launched in January, adding various stability improvements related to memory usage, crashes, quest bugs, performance and visual issues.
CD Projekt released a roadmap for future Cyberpunk 2077 updates, DLC and the game's free next-gen console update in December 2020.
While the company is still planning to release free DLC for Cyberpunk 2077, it was delayed from its previously targeted early 2021 release
"We're still planning on releasing free DLC for the game, just like with The Witcher 3," CEO Marcin Iwinski said. "However, we have decided that our priority is working on the most important fixes and updates. We will be releasing free DLC afterwards — we'll have more to say about that in the coming months."
The free DLC will be followed by the game's next-gen update, which is planned for release in the second half of 2021.