Cyberpunk 2077's external QA team allegedly misled CD Projekt over its experience
Confidential documents are claimed to show what went wrong during the QA process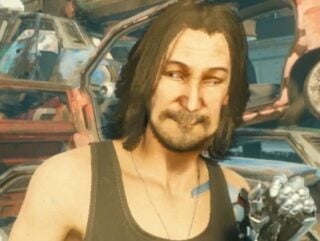 A new report has alleged that the outsourced QA team behind Cyberpunk 2077 misled developer CD Projekt about the experience and size of its team working on the game.
Upper Echelon Gamers claims to have received confidential documents from an employee at Romania-based Quantic Lab, the external QA company behind Cyberpunk 2077, detailing what went wrong during the QA process, and how it possibly contributed to the game being so broken at launch.
Upper Echelon Gamers was sent what it claims is a "72 page QA testing file, Quantic Lab human resources paperwork, workflow charts" and more documentation supporting the legitimacy of the claim.
"I believe the source to be real. They have provided extensive evidence to support that fact and have made serious claims about the quality of QA activities at Quantic Lab," it states.
In response to this story, a CD Projekt Red spokesperson said the company "do not comment on rumours". VGC has requested comment from Quantic Lab and will update this story if it responds.
UPDATE 28/06/22:  Quantic Lab has responded to claims that it misled CD Projekt Red over the experience of its team working on the game, and accused the person behind the original report of having "a lack of understanding… of how a game is tested".
ORIGINAL STORY CONTINUES:  Following three delays, Cyberpunk 2077 was released in December 2020 with a host of infamous technical problems, resulting in refunds being offered, the title being pulled from the PlayStation Store and CD Projekt shares tumbling.
Around 75 Quantic Lab employees are named in Cyberpunk 2077's credits (which includes its CEO and managers), alongside around 70 QA coordinators and analysts internally at CD Projekt Red.
Quantic Lab is an experienced QA outsourcing company that has worked with companies such as Ubisoft, Techland, Paradox and Deep Silver. In November 2020 it was acquired by Embracer Group.
UEG's report claims that in 2019, several members from Quantic Lab were sent to CD Projekt to meet with the lead developers of Cyberpunk 2077 to discuss the QA process. However, instead of the QA team being comprised of veteran QA testers, the team was allegedly largely made up of junior members of staff with less than one year of experience.
CD Projekt was under the impression that the QA team was comprised largely of veteran QA staff, the video alleges, but even the QA project lead for Cyberpunk 2077 reportedly had around one year of experience.
Another alleged issue raised in the report is that the upper management of Quantic Lab reportedly required each QA tester to report 10 bugs per day, per person.
This is claimed to have resulted in CD Projekt being inundated with minor visual or performance glitches that were low on the priority list, and this time was taken away from significant and game-breaking bugs.
"[Eventually] Quantic Lab was instructed specifically to stop sending through low priority bug finds and to focus on bigger issues," Upper Echelon states. "But the damage was already done and CD Projekt Red was already very unhappy."
It's also alleges that Quantic Lab misled partners, including CD Projekt, about the number of testers actually working on the game, in order to extend contracts.
"It's alleged by my source that between 2019 and 2020… Quantic Lab would make false claims around team size to secure or extend contracts," the video states.
According to the confidential documents, in the summer of 2020, the Cyberpunk 2077 testing team at Quantic Lab was expanded from 30 to 60 people. However, it's claimed that these 30 new testers were new hires with "weeks" of training, which allegedly distracted the more experienced staff and added pressure to an already strained process.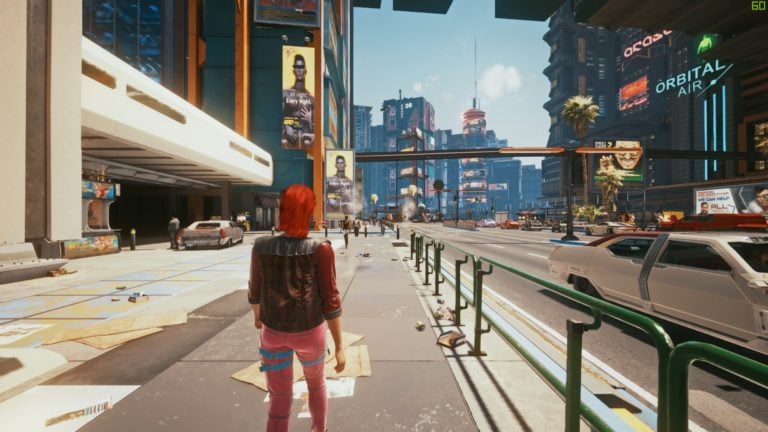 Upper management in Quantic Lab also allegedly forbid testers from ever referencing that they worked on the game, even banning them from including it in their portfolios when applying for future roles.
The console versions of Cyberpunk 2077 were released with a huge number of bugs and game-breaking issues in 2020. The problem was so bad that Sony actually removed the game from sale on the PlayStation Network for over six months. 
Microsoft also implemented a blanket return policy for the game, a move that was echoed by several physical retailers around the world.
Related Products
Other Products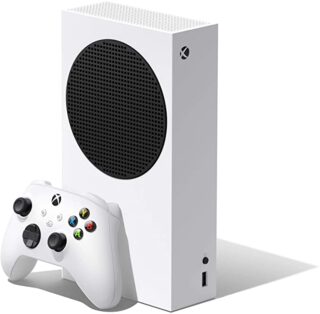 Xbox Series S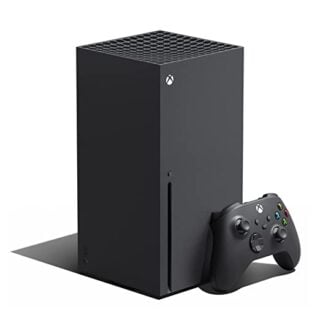 Xbox Series X
Some external links on this page are affiliate links, if you click on our affiliate links and make a purchase we might receive a commission.