Cyberpunk 2077, which includes free PS5 and Xbox Series X/S upgrades, is on sale today for $5
The PS4 and Xbox One versions of the game are going cheap at Best Buy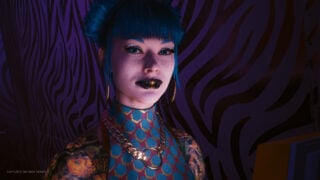 Cyberpunk 2077 is currently on sale for under $5.
US retailer Best Buy is selling the PS4 and Xbox One versions of the game for $4.99 (was $29.99) on Thursday only.
Notably, owners of the both versions of Cyberpunk 2077 can make use of a free next-gen upgrade following the game's release for PS5 and Xbox Series X/S in February.
Cyberpunk 2077 — Next-Gen Update Launch Trailer
Cyberpunk was billed as one of the biggest games of the last console generation but things went badly wrong for the title at release.
Following three delays, the highly anticipated RPG arrived in December 2020 with a host of technical problems, resulting in refunds being offered and the game being pulled from the PlayStation Store.
Following six months of patches designed to improve the game, it returned to Sony's online marketplace in June 2021, when CD Projekt said it believed Cyberpunk 2077's performance had reached a "satisfying" level.
However, it chose to delay the game's PS5 and Xbox Series X/S release in order to ensure it didn't make the same mistakes, and the new-gen versions have been relatively well received.
The PS5 and Xbox Series X versions feature ray tracing features, 4K resolution graphics with dynamic scaling and faster loading, among other visual and technical improvements. Meanwhile, Xbox Series S runs at 1440p / 30fps.