Cyberpunk 2077 Ultimate Edition announced, boxed PS5 version won't include Phantom Liberty on disc
Bundling the base game and its expansion, the new edition will be released next month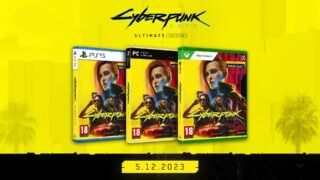 CD Projekt has announced the anticipated Cyberpunk 2077 Ultimate Edition, which will bundle the base game with its Phantom Liberty expansion.
The Ultimate Edition of the sci-fi RPG is set for release digitally and physically in select markets on December 5 for Xbox Series X/S, PS5 and PC.
The release will mark the first time the game will be available to purchase physically for Xbox Series X/S and PS5.
However, following the Ultimate Edition's announcement, CD Projekt confirmed that the physical release will have a significant digital element on some platforms.
The company told VGC that the Xbox Series X/S version will come on three discs housing Cyberpunk 2077 and Phantom Liberty.
The PS5 version will only include the base game on disc, with players required to download the expansion separately.
And the boxed PC version will come with a GOG code for both Cyberpunk 2077 and Phantom Liberty.
"The reason for the difference in how the Phantom Liberty is included in the Ultimate Edition is due to technical requirements specific to each platform," a CD Projekt spokesperson told VGC.
Following the news, some fans expressed frustration that some boxed versions of the game won't be as 'complete' as their title suggests.
"That makes no sense at all," wrote X user Scorne. "The ultimate version should contain all released content on the disc. Why are PS5 players at a disadvantage, but the Xbox version includes all content on the disc?"
"Yeah won't be buying that then if all the Content is not on the Disc for PS5," said David Masser. "Very odd decision and not a good one."
"I've been told this is a problem on the Sony side with how DLC plugs into games," Digital Foundry's John Linneman said.
"Sony does allow devs to compile dlc on disc builds as we have other examples," responded Does It Play, a Twitter account dedicated to video game preservation and accessibility.
"Yes and I suspect that's what's going on here," Linneman said. "They didn't want to make a separate build just for the disc."
CD Projekt also said the Ultimate Edition comes with a set of previously released digital items available as part of the 'My Rewards' programme, available to all who register.
In September, Cyberpunk 2077 game director Gabe Amatangelo said the studio wasn't planning any more major updates for the title as it was switching its attention to other projects, including the game's sequel, which is now entering development at CD Projekt's North America studios.

"This project is on a conceptual design level right now, and it's going to be designed by a team of veterans who were responsible for fine-tuning Cyberpunk 2077 and designing Phantom Liberty," CD Projekt chief creative officer Adam Badowski said last month.
CD Projekt recently claimed that Cyberpunk 2077 has cleared 25 million sales, meaning it's selling "far faster" than The Witcher 3 did following its release, and that Phantom Liberty sales topped three million during the expansion's first week of availability.
Related Products
Other Products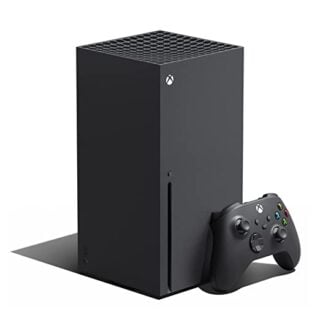 Xbox Series X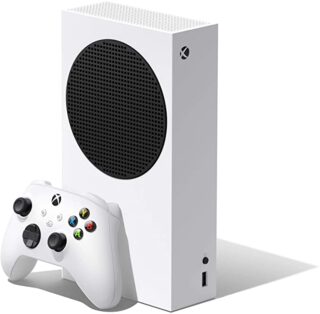 Xbox Series S
Some external links on this page are affiliate links, if you click on our affiliate links and make a purchase we might receive a commission.