Here's what Cyberpunk 2077's full map looks like
Images show map and postcards set to be included with the physical version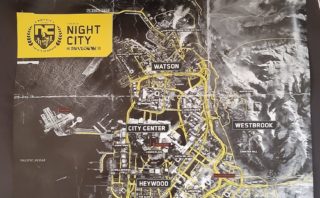 An image showing Cyberpunk 2077's full world map has appeared online.
The image, reported by Wccftech, reportedly shows a Night City poster set to be included with physical copies of the open-world game. A second image shows physical postcards set to be bundled with the boxed version.
Developer CD Projekt Red has previously said Cyberpunk 2077's Night City will be slightly smaller than the world of its previous game, The Witcher 3, but more densely packed and with more spaces stacked on top of each other vertically.
Producer Richard Borzymowski told GamesRadar in August 2019: "If you look at pure surface [in terms of] square kilometers, then Cyberpunk 2077 might even be a little bit smaller than The Witcher 3, but it's the density of the content, taking the world of The Witcher and squeezing it right in, deleting the wilderness between.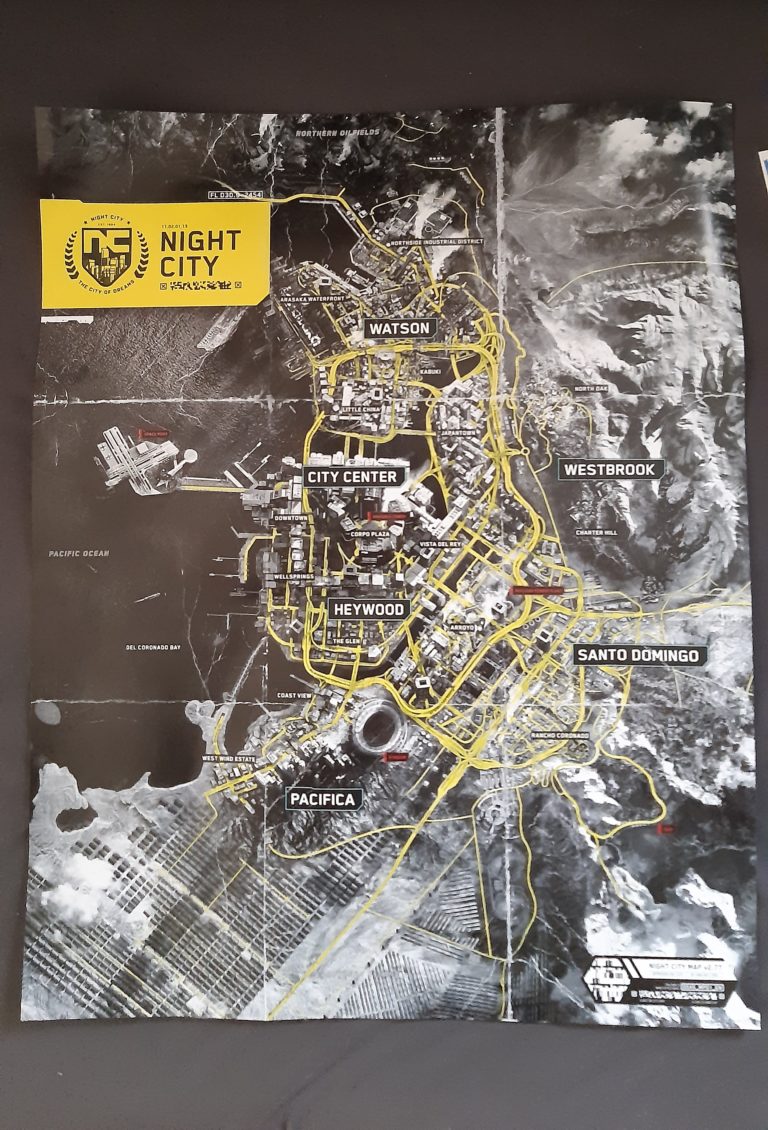 "In The Witcher we were an open world with vast lanes and forests in between smaller cities and larger cities like Novigrad, but in Cyberpunk 2077 we're set in Night City.
"It's an integral part of the setting; it's essentially a protagonist if you want to call it that, so it has to be denser. It wouldn't give us the end effect we wanted to achieve if the city wouldn't be believable […] so we packed it full of life."
Further demonstrating its 'quality over quantity' approach with Cyberpunk 2077, CDPR recently reiterated that Cyberpunk's main campaign will be shorter than The Witcher 3's story but will make up for it with greater replayability.
That's according to the game's senior quest designer Patrick K Mills, who said in a post-stream following last month's Night City Wire that there would still be plenty to do outside of the main story missions.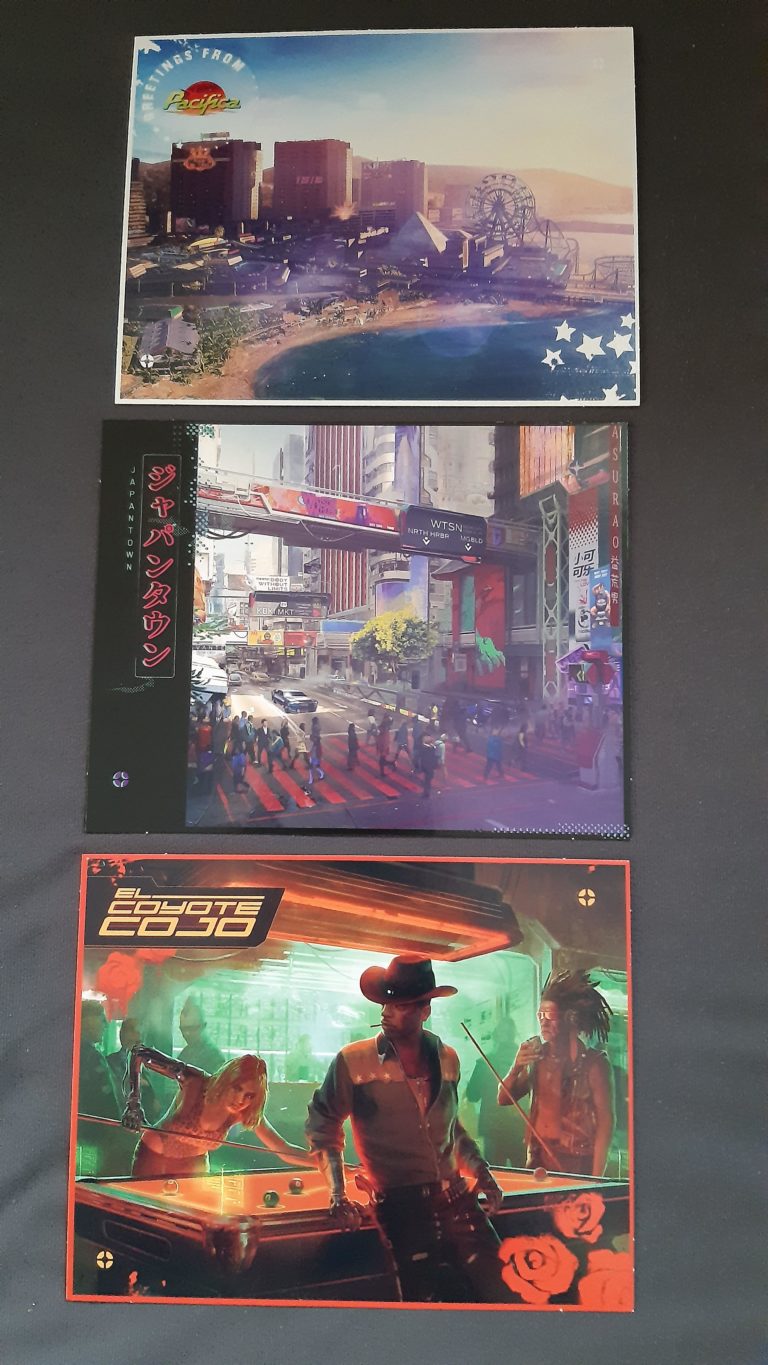 "We do know that the main story run in Cyberpunk 2077 is slightly shorter than The Witcher 3," he said. "We got a lot of complaints about The Witcher 3's main story just being too long.
"And looking at the metrics you see tremendous amounts of people played through that game really far, but never made it to the end.
"We want you to see the whole story. So we did shorten the main story, but we have lots to do and in terms of a completionist campaign, I just don't have that number."
CD Projekt has also claimed it's dedicated more resource to Cyberpunk 2077's open-world missions than it did for The Witcher 3.
In June the Cyberpunk 2077 release date was delayed by two months to November 19, marking a second delay for the game this year after it slipped from its originally targeted April launch to September. And on Monday CD Projekt Red confirmed that Cyberpunk 2077 has gone gold.
Related Products
Other Products
Some external links on this page are affiliate links, if you click on our affiliate links and make a purchase we might receive a commission.