Cult '80s horror movie Killer Klowns From Outer Space is getting its own game
The 3v7 asymmetrical multiplayer game will be released in 2023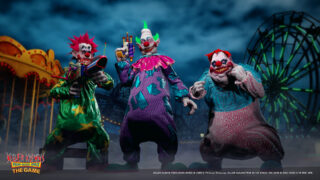 A video game based on Killer Klowns From Outer Space is in development.
Developed by Colombian studio Teravision Games, the game is an asymmetrical online multiplayer title in which players can take control of either the titular clowns or the humans trying to stop them.
"In the battle between Killer Klowns and citizens of Crescent Cove, team up and use your wits to harvest humans or save them from the alien invasion," an official description for the game reads.
Each match will consist of three Klowns and seven humans, with five different Klown characters and five classes of human to choose from.
"It's a total bucket list item to get to work on the next chapter of such an iconic horror IP like Killer Klowns, especially getting the chance to partner with the original creators of the film and pair them with an incredibly talented development team like Teravision," said designer Randy Greenback, who was executive director on Friday the 13th: The Game.
"I can't wait for everyone to see what rockstars they are and the craziness we're bringing to the genre."
The original 1988 movie was written, directed and produced by the Chiodo Brothers, a trio of special effects artists.
The film tells the story of the small town of Crescent Cove, which is invaded by a group of aliens who look like clowns. These 'Klowns' kidnap Earthlings and take them to their circus-like hub, where they trap their victims in cotton candy cocoons.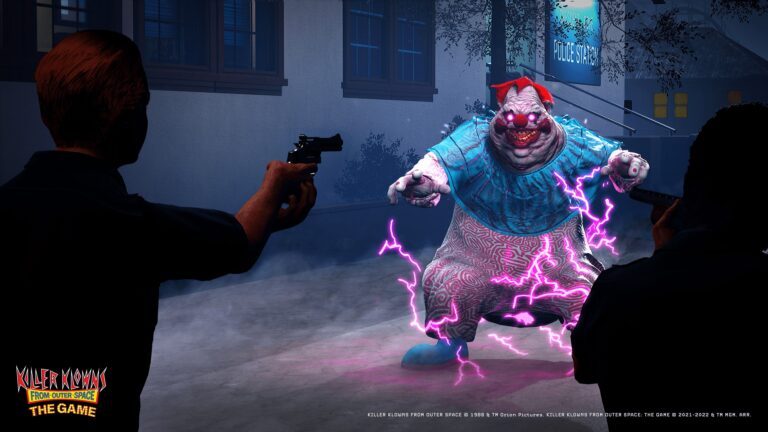 In a statement the Chiodo Brothers, who are executive producers on the game, said: "When we first heard that someone wanted to make a Killer Klowns from Outer Space game, we all had the same initial reaction: finally! But nothing could have prepared us for the experience that the Good Shepherd Entertainment and Teravision teams were creating.
"We are thrilled by the sheer passion these folks share for the world of Killer Klowns and the care they have invested in bringing it to life in surprising new ways. We know our fans will be excited to be able to step into the oversized shoes of the Klowns for the first time… because we are."