Crystal Dynamics has 'just started' developing the next Tomb Raider with Unreal Engine 5
"Our goal is to push the envelope of fidelity," says the franchise's general manager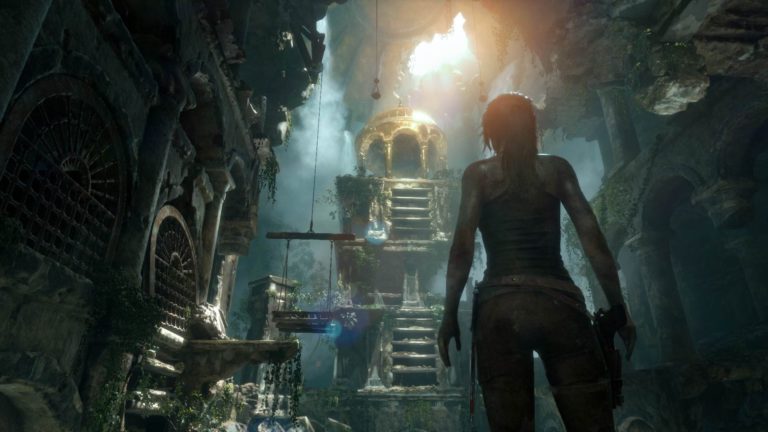 Crystal Dynamics has announced that the next Tomb Raider game has entered development using Unreal Engine 5.
Dallas Dickinson, Tomb Raider franchise general manager at Crystal Dynamics, revealed the news on Tuesday to coincide with the full release of Epic's latest game development engine.
"This new engine translates into next level storytelling and gameplay experiences and that's why we are thrilled to announce today that we have just started development of our next Tomb Raider game powered by Unreal Engine 5" he said.
"Our goal is to push the envelope of fidelity and to deliver the high quality cinematic action adventure experience that fans deserve both from Crystal Dynamics and the Tomb Raider franchise."
In a January video outlining its plans for the franchise's 25th anniversary this year, Crystal Dynamics revealed that Lara Croft's next adventure will "unify" the timelines in Core Design's original Tomb Raider games and its own reboot trilogy, but warned fans not to expect it any time soon.
"We've got big ambitions for the future of Tomb Raider," said Will Kerslake, Tomb Raider franchise game director at Crystal Dynamics. "Our origin trilogy back in 2013 told the story of Lara's early days when she was forged into a survivor, became a hero and ultimately the Tomb Raider.
"But the classic games featured a seasoned and confident adventurer, travelling the world, unlocking its secrets, often standing alone against cataclysmic forces.
"We envision the future of Tomb Raider unfolding after these established adventures, telling stories that build upon the breadth of both Core Design's and Crystal Dynamics' games, working to unify these timelines," Kerslake said.
"With Tomb Raider's extensive history, this is not an easy task, and we ask for patience as we go through the development process. We don't have plans for a major game announcement in the near future."
Related Products
Other Products
Some external links on this page are affiliate links, if you click on our affiliate links and make a purchase we might receive a commission.