Crystal Dynamics claims Perfect Dark development is going 'extremely well'
Embracer Group also provides updates on Tomb Raider and Guardians of the Galaxy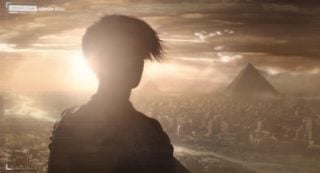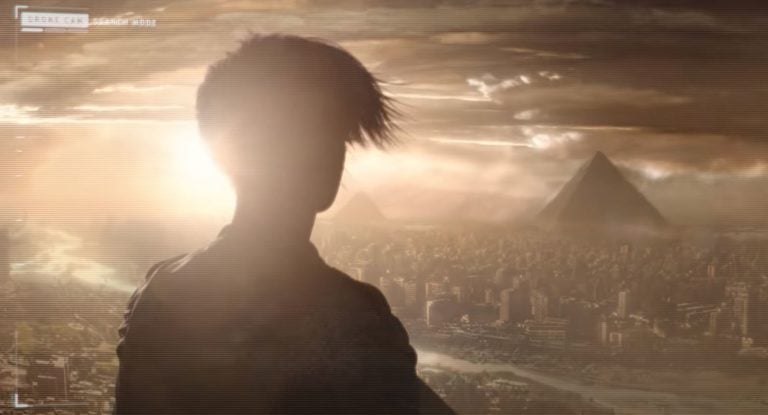 Crystal Dynamics has claimed that its co-development work on Xbox's Perfect Dark reboot is progressing "extremely well".
That's according to Crystal Dynamics and Eidos CEO Phil Rogers, who provided an update on the project during parent company Embracer Group's earnings call on Thursday.
It was announced in September 2021 that Xbox had signed Crystal Dynamics to co-develop Perfect Dark, which is the debut game from Microsoft's new in-house studio The Initiative.
"We're working on the iconic Perfect Dark game and the project is going extremely well," Rogers said today (transcribed by VGC).
"What's been so promising internally is seeing how our team took on this opportunity, a new way of working. If we think about the future of how we work, collaboration across studios, across time zones, across geographies, across different companies, will all become more common, so it is great to see the team at The Initiative and our team across Crystal studios working so well together."
His comments echo those of Xbox Game Studios boss Matt Booty, who said in September that the days of single studios working on large-scale games are "long gone".
During a PAX West Q&A, Booty said: "So, we just did this big partnership with Crystal Dynamics, and I read online, 'oh, this must mean there's a problem or something' – it's quite the opposite, right?
"You've got this veteran team at Crystal Dynamics, a big AAA team with over 100 people that becomes available. Of course we want to work with them, particularly if they've made a game like that before.
"And that's how we've done an awful lot of work. If you think about Age of Empires 4 which just launched last fall, that was made in partnership with Relic Studios up in Vancouver, great partnership. And even something like Flight Simulator, we worked with a studio in France called Asobo.
"And that kind of co-development, when you're working out with people like Certain Affinity [Halo], Iron Galaxy [Killer Instinct], Blackbird [Minecraft Legends], all those studios are so key to the products that we make.
"That, though, also adds some complexity where if one of those studios has problems it then impacts the schedule.
"So the days are gone when you can sort of go 'everybody, round up the team in the cafeteria, I want to tell everybody to work harder this Wednesday.' That's long gone, it's gotten a lot more complicated than that."

VGC reported in March that all was not well with Perfect Dark, and that The Initiative had seen a "fast and furious" wave of senior departures over the previous year.
As much as half of the core development team known to be working on the reboot quit the company over a 12-month period, leading to an increased role on the game for Crystal Dynamics.
At the time, The Initiative's management told VGC it was confident in the team it had in place, and new talent joining, and pointed to industry-wide staffing challenges during the Covid-19 pandemic.
However, senior current and former Initiative developers VGC spoke to attributed the wave of departures to frustration over the direction of the project set down by studio head Darrell Gallagher, who also formerly ran Crystal Dynamics, and game director Daniel Neuburger, who previously held the same role at the Tomb Raider studio and himself left Xbox earlier this year.
During Thursday's earnings call, Rogers also provided updates on several other projects in development at Crystal Dynamics and Eidos.
Crystal Dynamics said in April that the next Tomb Raider game had entered development using Unreal Engine 5.
"Our partnership with Epic Games and the integration of Unreal Engine 5 into our development tool chain really lets us push storytelling to new levels," Rogers said. "We've not released any details yet about franchise plans, but the team is excited to show where we're headed as soon as we can next year."
He also said last year's Guardians of the Galaxy game from Eidos Montreal recently hit a new player milestone.
"Our award-winning Guardians of the Galaxy game just celebrated its first anniversary and with that we've passed the eight million player count. We've seen great engagement from players with this title entering into Game Pass, and PlayStation Plus quite recently.
"I've actually just landed back from a few days in Montreal," Rogers continued. "There's great pride in the team about the game they've made and there's also great excitement now about how we drive it commercially within our own business unit."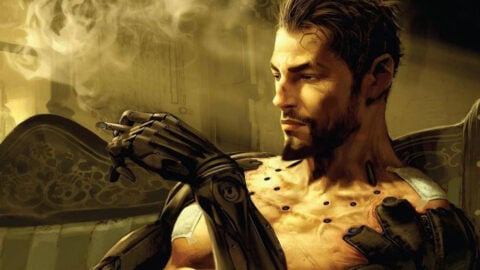 It was recently claimed that a new Deus Ex game is in very early development at Eidos Montreal, and that the studio is working on a new IP as well as collaborating with Microsoft on Xbox games including Fable.
"We're not really sharing anything here but stay tuned for next year when we hope to come back and tell you more about the games that we're working on at Eidos," Rogers said.
Finally, the executive revealed that Crystal Dynamics received an overwhelming response to a recent survey designed to gauge interest in a potential revival for its long-dormant Legacy of Kain series.
Related Products
Other Products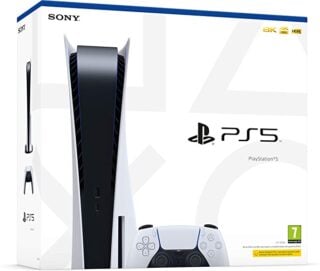 PlayStation 5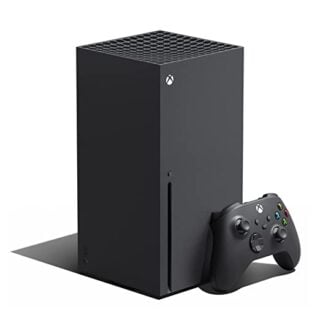 Xbox Series X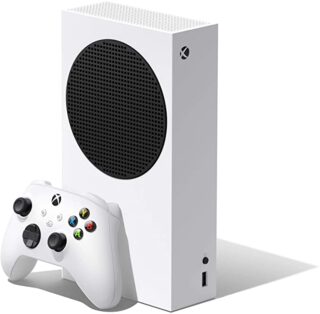 Xbox Series S
Some external links on this page are affiliate links, if you click on our affiliate links and make a purchase we might receive a commission.