Crusader Kings 3 will release in September
Paradox dates strategy sequel alongside new story trailer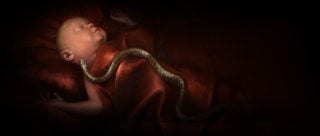 Paradox Interactive's Crusader Kings 3 will release on September 1, 2020, it's announced.
The Swedish publisher previously announced the strategy sequel for PC via Steam and Xbox Game Pass for PC.
Paradox announced the title at its PDXCon event in October 2019, when it said Crusader Kings 3 would "enhance the experience" of veteran players while offering a more welcoming experience to new ones.
"It is a firm step in the direction of a new generation of grand strategy games, with new 3D character models and an even more detailed map," it said.
Paradox Interactive game director Henrik Fåhraeus, who was project lead and game designer on Crusader Kings 2, also said of the project: "Crusader Kings 3 is a grand medieval simulator where you are free to live out any plausible ruler fantasy that we could think of – but not without challenge.
"Seeing its predecessor explode in popularity was very satisfying, especially considering that user friendliness was never our primary goal. Now we have a chance to address an even larger audience.
Features of Crusader Kings III include:
Character Focused Gameplay: Every character you play or interact with has their own unique personality. Events and options in the game are largely determined by the type of person you are.
Infinite Possibilities: Play as any noble house from Iceland to India, Finland to Central Africa over five centuries. Interact with wandering guests, stubborn children, devious spymasters and saintly holy men in an elaborate tapestry of medieval life.
Waging War:Rally your vassals and raise your men-at-arms to besiege enemy castles or put down rebellions. Personal prowess on the battlefield can win you great honor, but strategic planning is the path to victory.
Royal Marriages: Spread your dynastic DNA throughout the world, stamping your royal seal on the crests of kingdoms and duchies far and wide. Marry for power and raise children to press claims on new lands.
Saints and Sinners:Keep faith with your religious leaders or perform great crimes in the interest of the state. When the going gets tough, you can always embrace a heresy or craft a new religion more in line with your character's priorities.
Schemes and Skulduggery: Learn the secrets of your courtiers and vassals so you can blackmail them for their support. Seduce your way into a superior's good books, or plot the untimely demise of an unfortunate relative.
Events Inspired By History:Experience great holy wars, peasant revolts, cadet branches of dynasties, heretics, superstition, castles, knights and wars over inheritance.
3D Character Portraits: Characters age and change appearance as their traits take a toll on their body. The higher the rank, the fancier the clothing.
And much more: Holy Orders, mercenaries, pagan and Viking raiders, easily customized rule sets and a beautiful new map to play on.