Creative Assembly has opened a third studio
Newcastle-based Creative Assembly North is working on an unannounced project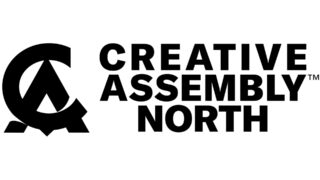 Sega Europe developer Creative Assembly has opened a third development studio.
Creative Assembly North is based in Newcastle, UK and joins the developer's headquarters in Sussex, UK and its European studio in Sofia, Bulgaria.
The new studio will work alongside the Sussex team on an as-yet unannounced project, which Creative Assembly says will "give players an unforgettable experience".
It will also host a 'continuous improvement' team, which will work across all three studios as it aims for "sustained continuous improvement in tools, workflows and development experience".
The studio will be led by Giselle Stewart, who has been involved in the video games industry for 27 years.
Stewart was general manager of Reflections, the Newcastle-based studio that was responsible for the Destruction Derby and Driver games before it was eventually acquired by Ubisoft.
She was also director of UK video game trade association TIGA for 10 years, and director of UK corporate affairs at Ubisoft for seven years.
In a statement, Stewart said: "Starting a new development studio from scratch with the full support and insights of one of the UK's oldest and largest studios is incredibly exciting.
"We are embracing flexibility, fast iteration, and creation, while fostering cross-location collaboration. We are bringing new job opportunities to the North-East, building a studio which amplifies the fantastic culture and values of Creative Assembly.
"We will also extend the reach of the studio's award-winning outreach programme, the Legacy Project, to support excellence in industry education in the region."
Sega Europe's chief studio officer Tim Heaton added: "The inception of Creative Assembly North in Newcastle represents another great stride forward for Creative Assembly and SEGA Europe in terms of growth.
"Newcastle has a burgeoning reputation as a technology hub and it's a wonderful opportunity for the studio to add to its talent pool while helping to stimulate sector growth in the region. Everyone at SEGA Europe is excited to see what new experiences Creative Assembly North will contribute to."
Creative Assembly has previously been responsible for Alien: Isolation and the Total War series, and is currently working on Hyenas, a multiplayer sci-fi FPS.
Its Sofia studio is also working on a new action game which will "sit alongside Total War, Hyenas and the studio's other yet-to-be-announced project".
Related Products
Other Products
Some external links on this page are affiliate links, if you click on our affiliate links and make a purchase we might receive a commission.