Activision has set Crash Bandicoot 4's trailer reveal for Monday
It's About Time leaked this week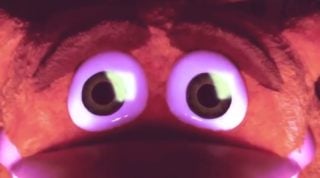 Activision has set Crash Bandicoot 4's reveal for 8 am PDT / 4 pm BST on Monday, June 22.
The Toys For Bob-developed game, subtitled 'It's About Time', leaked earlier this week via the Taiwanese ratings board. Images from the reveal trailer then appeared online, confirming Crash Bandicoot 4's October release date.
In a post on Twitter, the game's developer promised the official reveal would be better than the leaks fans have seen so far.
The following description of Crash 4 accompanied its rating: "Crash is relaxing and exploring his island in his time, 1998, when he finds a mysterious mask hidden away in a cave, Lani-Loli. The mask is one of the Quantum Masks and apparently knows Aku-Aku, Crash's mask friend!
"With the Quantum Masks returning and a Quantum Rift appearing near our heroes, they decide to bravely head through to different times and dimensions to stop whoever is responsible."
2017's Crash Bandicoot N. Sane Trilogy, a remastered compilation of the first three Crash games developed by Vicarious Visions (Toys for Bob handled the Switch port), has sold over 10 million copies according to publisher Activision.
In May the company teased plans to release two unannounced games based on existing IP this year.
Soon after it announced that remastered versions of Tony Hawk's Pro Skater 1 & 2, developed by Vicarious Visions, will be released on September 4, 2020.
It also plans to release a new premium Call of Duty title—understood to be called Black Ops Cold War—and Blizzard's Shadowlands expansion for World of Warcraft in the second half of 2020.