Crash Bandicoot 4 confirmed for PS5, Xbox Series X/S, Switch and PC
Game makes the jump to new consoles in March 2021 and PC "later this year"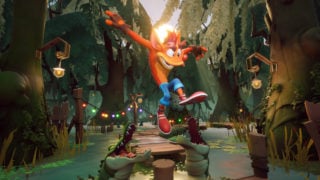 Activision Blizzard has announced plans to release Crash Bandicoot 4: It's About Time for PS5, Xbox Series X/S, Nintendo Switch and PC.
The console versions will be released on March 12, 2021, with the game "coming soon to PC via Battle.net".
The PS5 and Xbox Series X/S versions will feature 4K visuals with 60 FPS, quicker loading times and 3D audio.
Developed by Toys For Bob, Crash Bandicoot 4: It's About Time first released for PS4 and Xbox One in October 2020.
Players who own the game on either last-gen platform will be eligible to a free next-gen upgrade within the same console family and save data will also be transferable.
Crash Bandicoot 4 is priced at $59.99 on PS5 and Xbox Series X/S, and $39.99 on Switch and PC.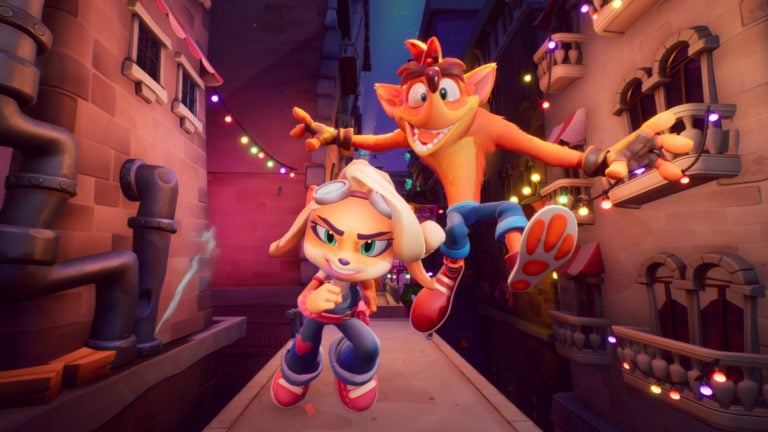 Narratively the sequel connects to the original trilogy developed by Naughty Dog and it offers platforming gameplay evocative of the original games.
New additions to the series include wall-running, rope swinging, and rail grinding for the primary playable characters, Crash and Coco.
Timeline side levels—akin to the secret levels in previous Crash games—can also be unlocked by completing main story levels. These let players step into the shoes of other characters such as Dr. Neo Cortex, who have their own capabilities and moves.
Crash Bandicoot 4: It's About Time was well received by critics, earning the PS4 version a Metascore of 85 based on 95 reviews, and the Xbox One version 83 based on 17 reviews.
Activision's announcement on Tuesday also teased "other fun happenings" in celebration of the franchise's 25th anniversary this year, which it said will be announced at a later date.