Counter-Strike 2 could be announced this month, it's claimed
Newly released NVIDIA drivers also suggest the game could appear soon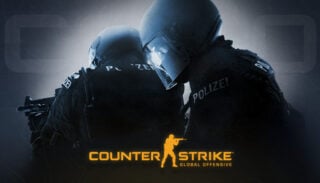 Counter-Strike 2 will be announced and reportedly enter beta as soon as this month, a prominent esports journalist has claimed.
That's according to Richard Lewis, a journalist with a long record of breaking Counter-Strike-related stories, including a match-fixing scandal in 2015.
According to Lewis, speaking to sources under the condition of anonymity, "a new version of Counter-Strike [is] on its way and that had been worked on for some time."
He said: "The new version is almost certainly set to be released under the working title Counter-Strike 2 and the tentative release date for the beta is in this month of March with April 1st at the outside."
According to Lews' sources, the game is "about ready to go" and has already entered limited testing, which reportedly took place at Valve's headquarters in Seattle.
Backing up Lewis' claims are new NVIDIA drivers that introduced support for two new, unknown apps, csgos2.exe, and cs2.exe. These are reportedly related to Counter-Strike 2 and have been implemented by NVIDIA ahead of the launch of the beta.
Lewis's report goes on to say that work on Counter-Strike 2 has seemingly contributed to the relative lack of work on CS:GO issues.
"The big priority is getting this out and then polishing it, fixing any bugs and bringing it up to the level people expect from CS," according to Lews' sources.
The game will, unsurprisingly, reportedly run on the Source 2 engine. Sources also claimed to Lewis that the game would feature servers that would run at "128 tick bringing it in line with rival title Valorant."
Valve has yet to comment on the project. Counter -Stike GO remains the most popular game on Valve's Steam platform, regularly attracting more than 1.3 million players per day.