Control's first expansion hits PS4 and PC three months before Xbox
The Foundation debuts in March, ahead of its Xbox One release in June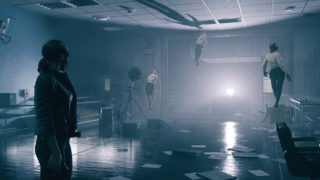 Remedy will launch the first of two premium Control expansions, The Foundation, on March 26 for PS4 and PC via the Epic Games Store.
The DLC will be a three-month timed exclusive on those platforms, before arriving on Xbox One on June 25, 2020.
"In The Foundation, the Astral Plane is colliding with our reality," reads the official blurb accompanying a new trailer for the expansion, which you can view below.
"Jesse Faden, the Director of the Federal Bureau of Control, must travel through the caverns of the Foundation to prevent the Astral Plane from consuming the Oldest House.
"The missing Head of Operations, Helen Marshall, may hold some answers to the mysteries surrounding this threat. As she travels deeper, Jesse will learn more about Marshall's disappearance, and about the enigmatic Board."
Alongside The Foundation, Remedy will release a free Control update for all players which includes the Shield Rush upgrade and the ability to reassign Ability Points.
The Finnish studio plans to launch another premium Control expansion, AWE, on all platforms on the same date in mid-2020. It will see Jesse visiting a new area of the Oldest House, the Investigations Sector, where the Bureau examines Altered World Events.
The expansions will be available to purchase individually or as part of the game's $24.99/£19.99 season pass.