Control is out on Switch today via cloud streaming, with Hitman 3 to follow
Cloud titles require "a stable and permanent internet connection" to play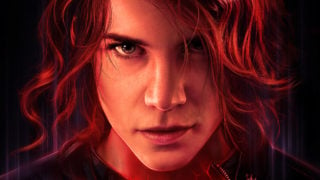 Nintendo has announced a pair of cloud games coming to Nintendo Switch, in the form of Remedy's Control and Io Interactive's upcoming Hitman 3.
Control is available on the Nintendo eShop from today and requires "a stable and permanent internet connection" in order to play it.
Players are required to download a free launcher application, after which they'll need to test the game for a limited amount of time before purchasing an "Access Pass" for $39.99 / £34.99.
The cloud version of the game includes the original base game, both expansion packs, and all additional game modes.
It also features an Enhanced Graphics mode at 30fps with ray tracing on or Enhanced Performance mode at 60fps with ray tracing off, according to publisher 505.
"This is the first time ever that a Remedy game is playable on a Nintendo console," said Remedy's communications director, Thomas Puha, in a prepared statement.
"We couldn't be happier that Nintendo Switch owners get to experience Control Ultimate Edition through the Cloud and join Jesse on her journey to becoming the Director of the Federal Bureau of Control."
Meanwhile, Hitman 3 was not issued a release date in Wednesday's announcement, but the other platform versions are due out in January 2021.
Nintendo has previously released cloud versions of games such as Resident Evil 7 and Assassin's Creed Odyssey in Japan, but this is the first time that streaming titles have been made available in the West.