Construction has started on Nintendo's Donkey Kong theme park world
But Nintendo World Japan's DK expansion still hasn't been announced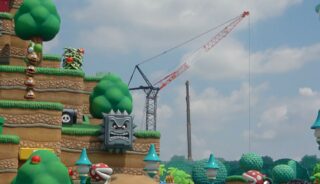 Construction appears to have started on Super Nintendo World Japan's Donkey Kong expansion.
Despite being heavily reported on over several years, Universal Studios Japan's DK-themed world still hasn't been officially announced.
However, as pictured by social media users, construction cranes now loom large over Super Nintendo World's Osaka environment, and aerial shots reveal that a jungle-themed backdrop has even been plastered alongside the construction area.
Some shots taken in July even suggest that part of the DK world's structure has already been assembled, likely for a minecart-themed rollercoaster ride.
Super Nintendo World finally opened to the public in March, following months of delays caused by the coronavirus pandemic.
While Universal is yet to officially announced a Donkey Kong expansion for Super Nintendo World, information alluding to the potential plans have circulated as far back as 2019.
Images showing a concept model for Super Nintendo World first suggested the park was planning to add a Donkey Kong area. The images showed a new world themed on the more modern Retro Studios Donkey Kong Country games, including a mine cart rollercoaster ride.
As reported in VGC's Super Nintendo World review, Super Nintendo World features a locked door hidden towards the north of the park with a very DK-esque design.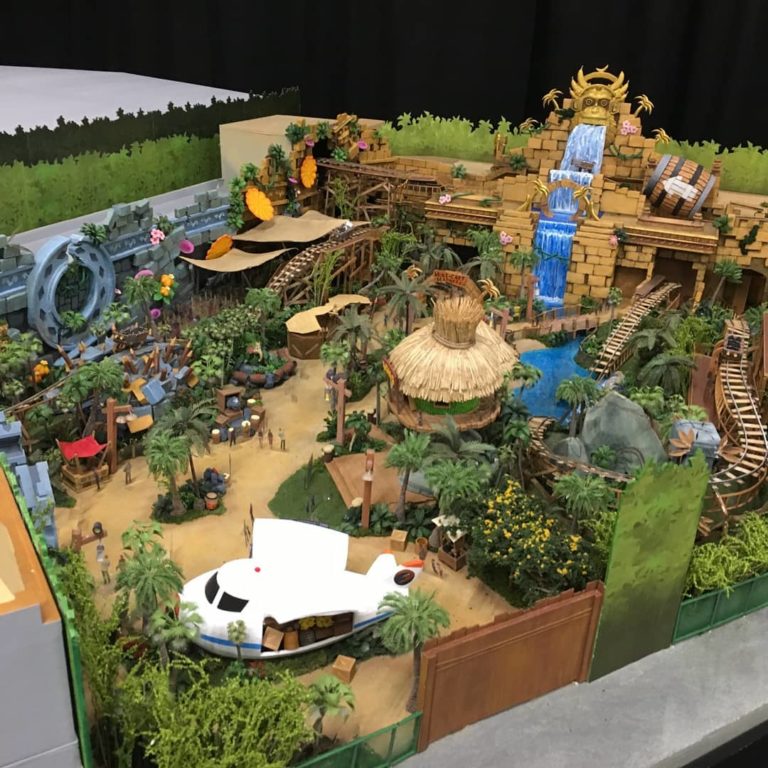 Adding even further weight to the DK plans is the discovery of Donkey Kong-related assets that were datamined from the Universal Studios Japan mobile app in December 2020.
The assets include various collectables from the Donkey Kong Country series, as well as the titular apes themselves. The images match the visual style of Super Nintendo World's Stamps, suggesting that similar Achievements-style challenges will be added to the future expansion.
Following the Japan opening, Super Nintendo World is scheduled to come to Universal's Orlando, Hollywood and Singapore parks.
Florida's version of Super Nintendo World has reportedly been delayed until 2025, while construction has resumed on the Hollywood version, which is said to be smaller in scale than the others and will likely open sooner.
Related Products
Other Products
Some external links on this page are affiliate links, if you click on our affiliate links and make a purchase we might receive a commission.