Company behind disastrous black PS5 launch deletes website, with some still awaiting refunds
SUP3R5 previously denied scam accusations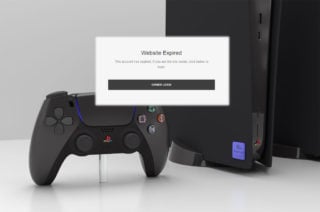 This article was updated at 16:37pm with additional comment from a customer.
The company behind a disastrous black PlayStation 5 pre-sale has deleted its website, allegedly before some customers received refunds for their orders.
Start-up company SUP3R5 made around 300 PS5 consoles available for pre-order last month for $649 ($200 more than the regular PlayStation 5 RRP), with each said to sport a custom design based on the PlayStation 2 and ship later in the year.
However, the launch ultimately ended in disaster when SUP3R5's website struggled to cope with demand and took many customer's payments without them securing a console.
The company later issued a statement promising refunds and saying it was "embarrassed" with how the launch went, but just hours later it cancelled all successful orders and permanently deleted its Twitter account, due to its team allegedly receiving "credible threats to their safety."
Now the company has deleted its website entirely, which the internet archive suggests it did on or before January 31.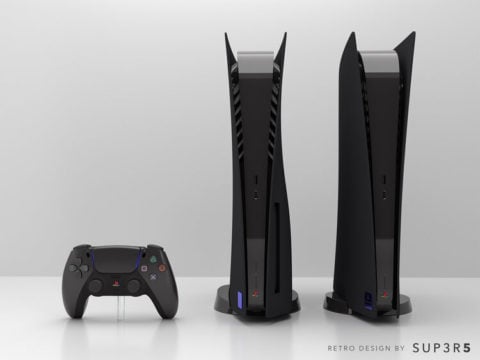 That means the removal would have happened before many users had received refunds for their SUP3R5 orders. And with its social media accounts also deleted, customers now have no means of easily contacting the company.
One Reddit user claimed last week that they'd still not had their money back from the cancelled black PS5 purchase. Another said they'd managed to receive a refund on February 2, but only after they petitioned PayPal directly.
Another two customers told VGC via private message that they'd also opened a claim with PayPal after not receiving their SUP3R5 refund.
SUP3R5 customer Alijah said they'd tried e-mailing the company three times but never received a response. "My money was never sent back and it's been over a month," they told VGC. "I tired going through PayPal to receive my refund and for some reason, it wasn't working so I have just given up.
"They said '98%' of orders were refunded and I highly doubt that is true. My friend hasn't got his yet and he spent over $800."
"I was really disappointed in this company, nobody has ever heard of them and they said they were 'reliable' but as you can tell they weren't. They said '98%' of orders were refunded and I highly doubt that is true. My friend hasn't got his yet and he spent over $800."
Last month SUP3R5 had moved to explain what happened with its botched pre-sales and called accusations that the launch was all a scam "hurtful, confusing, and unfair".
Many consumers had already expressed suspicion over the start-up's ability to create the custom PS5s, and that feeling was strengthened after the launch events ended with many customers temporarily out of pocket and the company responsible deleting its social presence.
SUP3R5 claimed that the scam narrative had emerged partly due to the fact it was a startup company, but also because of users on Twitter and YouTube "actively pushing" it to their audiences.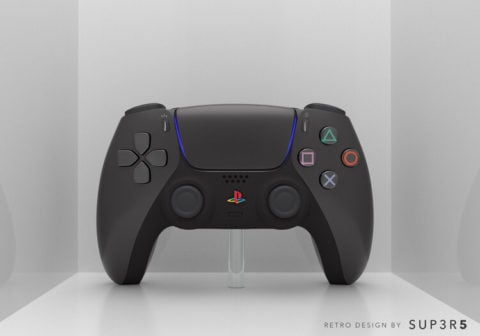 It acknowledged that January's pre-sales had been an "incredibly disappointing, frustrating experience" for everyone, and said it wanted to "set the record straight" amid a significant amount of speculation online.
"We've been using the term 'Scam Panic' to describe the first problem we encountered after we launched our storefront and Twitter account," it said.
"We think it's perfectly reasonable to be sceptical of an operation that spun up as quickly as we did. However, we began to see people on Twitter and YouTube actively pushing the scam narrative, some even claiming to have proof of this.
"This was hurtful, confusing, and unfair – given that we hadn't even sold anything at that point – and thus had no reputation to prove or disprove it."
SUP3R5 went on to reiterate its claim that shortly after the launch issues its team received credible threats to their safety, which it said led to it seeing no way forward that would be worth the risk.
"Nobody should ever have to deal with the psychological distress of receiving credible threats to their safety," it said. "Nothing is worth that. We received multiple threats, some of which appeared to be actively trying to locate us to inflict physical harm. This is not what we signed up for, and that's why we decided to cancel orders and refund everyone."
The company claimed at the time that it could yet revive the black PS5 consoles. "At this point, if things calm down and we see a safe way forward, we may try again," it said.
"If we do, it will be with a quiet, invitation-only approach. Those invitations would go to those who had secured an order previously, stayed within the order limits, and did not list their pre-order on eBay."
Related Products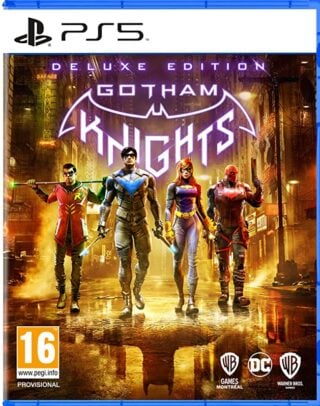 Gotham Knights - Deluxe Edition (PS5)
God of War Ragnarök (PS5)
Other Products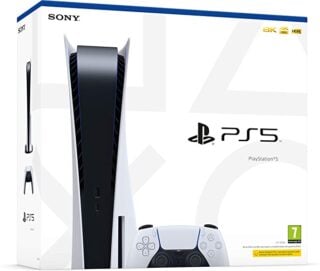 PlayStation 5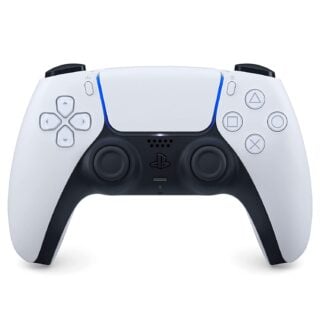 DualSense Controller - White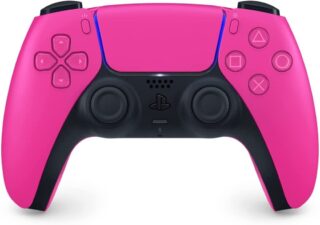 DualSense Controller - Nova Pink
Some external links on this page are affiliate links, if you click on our affiliate links and make a purchase we might receive a commission.