Codemasters has released the first F1 2020 gameplay video
Formula 2 mode confirmed to return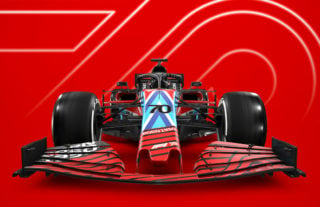 Codemasters has released the first gameplay trailer for F1 2020, ahead of its release on July 10.
The trailer features the first look at Formula 2, which returns following its debut last year. F2 is now fully integrated into Career mode and allows players to choose from full, half-season and three-race challenge options, according to Codemasters.
Players will have access to the 2019 F2 season at launch with the 2020 season coming as a free update later in the year.
The most significant introduction to F1 2020 is My Team, a new game mode which allows players to create their own F1 team, with a unique driver-manager experience existing alongside the established Career mode.
Players can choose from the original full 22 race season, and shorter 10 and 16 race season options, which now include Hanoi Circuit and Circuit Zandvoort.
Two-player split-screen has also returned to the series, alongside several options designed to help new players.
Codemasters has announced a Deluxe Schumacher Edition which includes the ability to drive as the German driver Michael Schumacher in four of his most iconic cars: the Jordan 191 (1991), Benetton B194 (1994), Benetton B195 (1995) and Ferrari F1-2000 (2000).
Codemasters recently extended its contract with Formula One Management for exclusive F1 video game rights from 2021 to 2025.