Classic Nintendo games are set to add ray-tracing, thanks to a modder
RT64 is an N64 emulator plugin which will add the advanced lighting feature to Zelda and more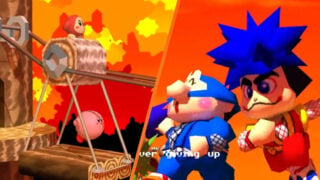 Classic Nintendo 64 games are set to receive advanced ray-traced lighting, thanks to a modder.
Software developer 'Darío' claimed on Friday that he's adapting RT64, the path tracing system behind a Super Mario 64 PC ray-tracing mod, for use in other N64 games as an emulator plugin.
The open-source plugin will allow players using a PC emulator to add ray-traced lighting, object motion blur, widescreen support, DLSS and 60+ FPS to supported Nintendo 64 games, they claimed.
The plugin, which is said to be in the early stages of development, will require creators to manually add support for the specific N64 game roms, Darío said. You can see the results via the Twitter video below.
Supported games shown in early footage include Legend of Zelda: Ocarina of Time, Paper Mario, Kirby 64, Snowboard Kids, Mystical Ninja Starring Goemon and Rocket: Robot on Wheels.
"I started this project a month ago as a way of optimizing the [Super Mario 64] PC port's backend as much as possible, and I quickly realized it could evolve into a generic emulation solution that would allow me to apply these enhancements to far more games," the developer wrote.
"This project is very much in its infancy and it's several months away from being released, but the results so far are very exciting. I also realize it's an impossible task to make every N64 game work, as it's still a manual process to create lighting for a particular title."
When it's released, a whitelist of compatible games will be included in the plugin, Darío said, but users will also be able to experiment and even make their own lighting setups vis an optional toggle.
The developer said he also intends to make RT64 compatible with the fan-made PC ports of Mario 64 and Zelda: Ocarina of Time.
"A very interesting side effect of this project has been researching a method to interpolate the rendering commands sent by an N64 game without actually modifying the game at all," they added. "This means a bunch of games that never had 60 FPS patches can run at 60 FPS or more, while still running internally at their original rates."
Fan group 'Ship of Harkinian' brought Zelda: Ocarina of Time to PC earlier this year with many new features such as HD graphics, ultra-widescreen resolution, keyboard support, modding support, force feedback and gyroscope aiming.
The PC port was made possible thanks to a two-year fan project which successfully reverse-engineered a version of Ocarina of Time into compilable C code.
A similar decompilation project led to a Super Mario 64 PC port in 2019. Mario 64's PC port was quickly modded with new graphics and modern effects such as ray-tracing, and it looks likely Ocarina will receive even more modding support.
Related Products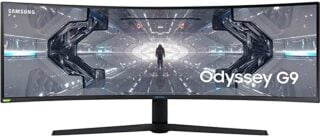 SAMSUNG 49-inch Odyssey G9 Gaming Monitor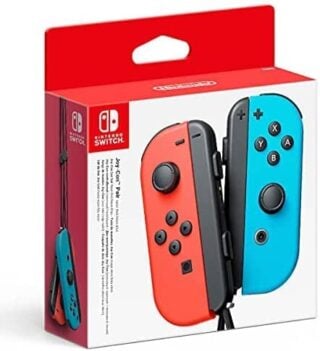 Nintendo Switch Joy-Con Pair

£59.99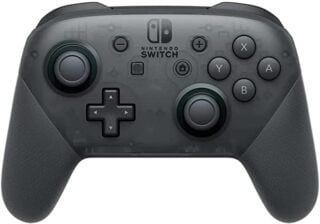 Nintendo Switch Wireless Pro Controller
Other Products
Some external links on this page are affiliate links, if you click on our affiliate links and make a purchase we might receive a commission.