China's new regulations target dead bodies and 'copycat games'
New gaming regulator to control number of games released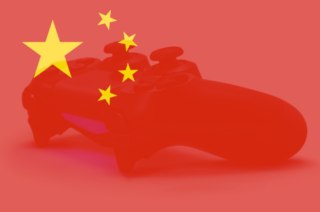 Chinese regulators have issued new guidelines for video game approvals, following the end of a lengthy release freeze in the region.
In order to reach the world's biggest games market, publishers will now have to, among other things, implement stricter measures to combat addiction among minors, such as proof of ID for accessing mobile games, a policy which has been in place for PC games since 2007.
According to China's State Administration of Press, Publication, Radio, Film and Television (via Niko Partners), developers must also submit full Chinese scripts for their games, and images of dead bodies or pools of blood are banned – even if blood is changed to a different colour.
The SAPP will control the number of video games that receive a license each year, it said, and certain types of games, such as "low quality copycat games" and poker or Mahjong titles, will no longer be approved by the regulator.
Gambling has long been illegal in China. However, according to Niko's tracking data, 37% of games approved in 2017 (3,175) were poker or Mahjong games, some of which allowed users to gamble with real money.
The SAPP was formed in April 2018 as the new gaming regulator in charge of game approvals in China.
Its introduction led to a freeze on video game approvals in the region, as it looked to work on new regulations to "control and strengthen" the industry.
The approval freeze lasted for most of 2018, leading to a backlog of products that is said to total more than 5,000. Since approvals resumed in December 2018, more than 1,000 products have been greenlit for sale in the region.
Niko said it expects fewer than 5,000 titles to pass the approval process this year.
"With a new more transparent approval process set to go live soon, we have a positive outlook for China's digital games market in 2019," it said.
Last week Nintendo Switch was approved for sale in China, according to reports, two years after its release in the West.