CDPR says it invested more in Cyberpunk 2077's open-world than in The Witcher 3
Upcoming title will feature 75 'Street Stories'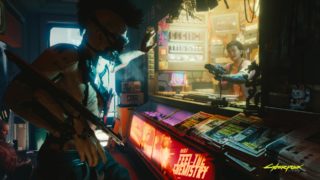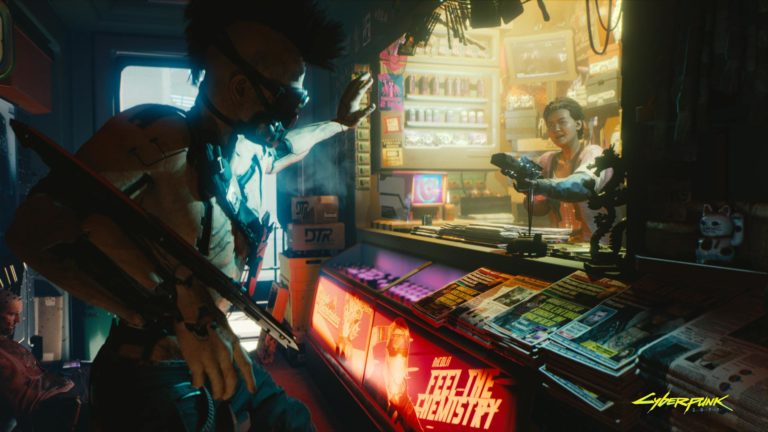 CD Projekt Red has dedicated more resource to Cyberpunk 2077's open-world missions than it did for The Witcher 3, a senior executive has claimed.
According to the head of CD Projekt's Krakow studio, Cyberpunk 2077 will feature around 75 'Street Story' quests. Street Stories are one of four quest types set to feature in Cyberpunk 2077, alongside the main story missions, side missions and shorter 'minor' quests.
Developer CD Projekt Red previously described Street Stories as "the bread and butter of a street merc like V, a bit like monster hunting for a witcher like Geralt." Completing Street Stories will give protagonist V more street cred, building the player's reputation around the city.
Krakow studio head John Mamais told OnMSFT in a new interview that the company has dedicated a lot more resource to fleshing out Cyberpunk 2077's open world compared to The Witcher 3.
"In Witcher 3, we did the open-world elements very late in the development process when we only had two or three people working on it or something," he explained. "Now there's, like, 15 people doing these open-world quests."
Mamais said there are multiple layers to Cyberpunk's open-world design.
"There's a passive layer, which is the vendors, then there's the STSs, which are the street stories. I think there's around 75 street stories. Then there's minor activities as well.
"The street stories are like little quests. There's story but there's not, like, advanced cinematic storytelling sequences so much. They're a way to explore the world and level-up your character."
He added: "They're all custom done. There's nothing like that that's automatically generated. There are set templates that the guys can use but each one is customized to make them feel unique. The world's going to be filled with that stuff. It should feel really good."
CD Projekt Red has reportedly claimed that Cyberpunk 2077's main campaign will be shorter than The Witcher 3's story but will make up for it with much higher replayability.
According to an attendee of the developer's annual community event in Poland, CDPR said Cyberpunk 2077's side quests will be more complex than those in its previous title.
Witcher 3's side quest system was reportedly described as "a single line, with a bunch of branches sticking out of it," whereas in comparison CDPR said Cyberpunk 2077's side missions will often evolve into further side quests which in turn impact other quests, including the main story.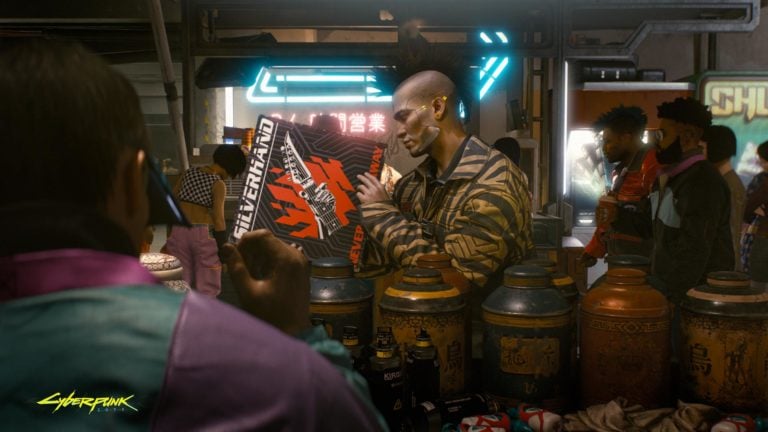 A Cyberpunk 2077 designer previously told VGC that the game's side quests are "a crucial part of the game."
"I can't give details, but… we were talking about one [side quest] which I didn't even know we could do or why we would do it," level designer Max Pears said in September.
"I wish I could talk about it, because honestly there's one side-quest – and believe me when I say, you'll know it when you see it – of absolute craziness. There are some fantastic interactions of not just the levels but the characters that you meet."
Related Products
God of War Ragnarök (PS5)
Other Products
Some external links on this page are affiliate links, if you click on our affiliate links and make a purchase we might receive a commission.