CD Projekt signs new deal for The Witcher rights
Agreement with book author "sets out a framework for the future"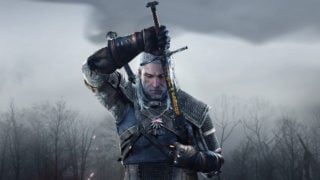 CD Projekt has signed a new agreement with Andrzej Sapkowski, author of The Witcher books, which will see both parties continue to work together.
The agreement "sets out a framework for the future cooperation between the two sides," they said in a statement.
It also grants CD Projekt new rights, as well as confirms the company's title to The Witcher intellectual property in video games, graphic novels, board games, and merchandise.
"We've always admired Mr. Andrzej Sapkowski's works — a great inspiration for the team here at CD Projekt Red," says president Adam Kiciński. "I believe today marks a new stage in our continued relationship."
Polish developer CD Projekt has worked with The Witcher license for more than 15 years and most recently released The Witcher 3: Wild Hunt in 2015.
Wild Hunt is the series' best selling instalment to date, according to its developer, and accounts for more than half of the series' 40 million copies sold, as of 2019.
The Witcher's first live-action Netflix season released this month.
Netflix describes The Witcher as "an epic tale of fate and family. The story of the intertwined destinies of three individuals in the vast world of The Continent, where humans, elves, witchers, gnomes, and monsters battle to survive and thrive, and where good and evil is not easily identified."
Also consisting of eight episodes, The Witcher season 2 will begin production in London early in 2020, ahead of a planned debut in 2021.