CD Projekt Red has delayed Cyberpunk 2077's DLC reveal until after release
Plus multiplayer expected to be discussed early next year


CD Projekt will now reveal plans for Cyberpunk 2077's DLC and story expansions post-release, it's said.
The company also looks set to share more information about its Cyberpunk multiplayer game in the first quarter of 2021.
CD Projekt provided an update on the projects during its third quarter earnings call on Wednesday.
Cyberpunk 2077's DLC and story expansions were initially due to be announced before the game's release, but plans changed following several delays to the game, which is now due to launch on December 10.
Asked when CD Projekt will announce and start selling a season pass for Cyberpunk 2077, president and joint-CEO Adam Kiciński said: "The initial plan was to do it before release, but after the recent delay, we decided to wait for the release to provide gamers with the game and then start talking about future projects. So, after release."
Kiciński previously said Cyberpunk 2077 will have "no less DLC than The Witcher 3 had." The Witcher 3 received two story expansions promising an additional 30 hours of gameplay, plus 16 other pieces of DLC, following its release in May 2015.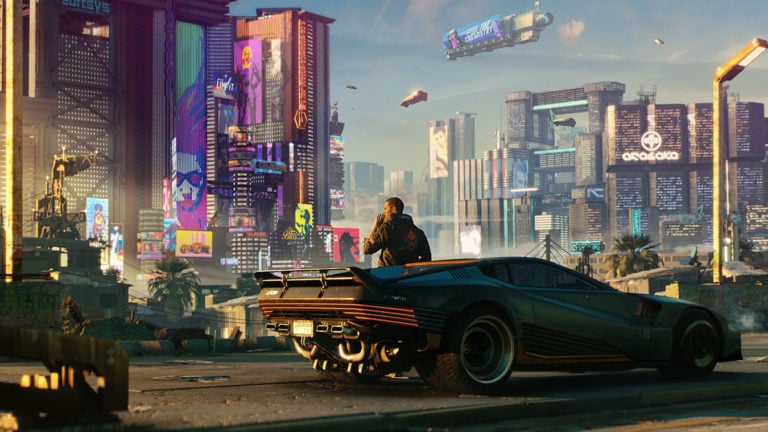 CD Projekt said in January that its Cyberpunk multiplayer game wasn't likely to arrive before 2022. Asked on Wednesday's call if it's "still coming in 2022", Kiciński said "we haven't announced any date so far" (transcribed by Seeking Alpha).
Kiciński expects to share information about the Cyberpunk multiplayer game and other new titles during a strategy update "in Q1 next year", either at a dedicated event or as part of the company's full-year financial results, which are traditionally announced each March (although this year they were published in early April).
He later reiterated that the Cyberpunk multiplayer project is not a Cyberpunk 2077 add-on but its own "triple-A" release.
"It's a separate dedicated production, a big production," he said. "And we plan — we think about it as a standalone product. Obviously, it's not entirely standalone as it comes from the universe of Cyberpunk and is very much related to the concept of single-player Cyberpunk".
He added: "It's another independent production and [an] independent team of people works on it…. I said already we are not focusing right now on talking too much about other future products, products that are to be released after Cyberpunk. So please be with us in the first quarter of next year when we plan to share some strategy update. And I believe Cyberpunk multiplayer will be possible."