CD Projekt has cancelled its standalone AAA Cyberpunk multiplayer game
Company is instead "focusing on bringing online into all of our franchises one day"


This article was updated at 10.30pm BST with additional comments from a CD Projekt conference call
CD Projekt Red's next triple-A title won't be a multiplayer Cyberpunk game as previously planned, its parent company said on Tuesday.
As part of a wide-ranging CD Projekt strategy update, president and joint CEO Adam Kiciński said the company has "reconsidered" its plans for the game.
CD Projekt suggested in January 2020 that its Cyberpunk multiplayer project would be its own "triple-A" release rather than a Cyberpunk 2077 add-on, and last November Kiciński called it "a separate dedicated production, a big production", adding: "we think about it as a standalone product".
However, Kiciński said in a video released on Tuesday: "Previously we hinted that our next triple-A would be a multiplayer Cyberpunk game, but we have decided to reconsider this now.
"Given our new more systematic and agile approach, instead of primarily focusing on one big online experience or game, we are focusing on bringing online into all of our franchises one day."
In a conference call held after the initial announcement, Kiciński was asked to confirm which games are currently in CD Projekt Red's development pipeline.
He offered the following response regarding multiplayer titles: "Regarding online, we are changing our approach, so we want to have online in our future games, definitely, but step by step. So, we are working on specific features enhancing our single player [games], but we are not working on releasing the next game [as] a big online experience. So, we will be enhancing our single player games with online experiences."
Returning to the subject later in the call, Kiciński said: "Actually, we started working on online components over two years ago and we just continue. The only change is that we continue to work on it not as a main production line but as a supportive production line together with our single player productions, but we believe that our ideas, once they will be revealed, will be very exciting for gamers as an extra experience in our world which fits our single player games."
Kiciński also said the studio has some "very strong ideas and prototypes" for multiplayer experiences, but that it's "too early to talk about monetisation" plans.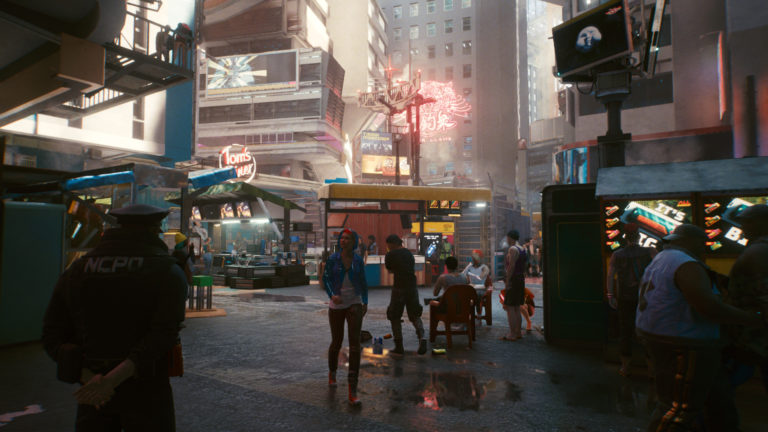 In the strategy update video released earlier on Tuesday, Kiciński said CD Projekt Red is building a technology framework that will enable it to introduce online elements in its future games, but that it will primarily remain focused on single player experiences.
"Let's stress this here, CD Projekt Red makes single player story-driven AAA RPGs – that is not changing. What is changing is our long-term approach to online.
"And by this, we mean ensuring we are properly prepared to implement online elements in our games where they make sense. We don't want to go overboard or lose our single player DNA.
"We want to take thoughtful steps to build robust online capabilities."
He added: "We are building an online technology that can be seamlessly integrated into development of our future games. This technology will power online components we choose to introduce in our games".
The first details of planned Cyberpunk 2077 multiplayer modes may have been uncovered by dataminers in January.
References to Heists and Deathmatch multiplayer modes were spotted in the game's executable file by DSOGaming.
Code related to Heists suggested players may be able to choose from various character classes in a co-op mission-based game mode.
The datamine also hinted that multiplayer could rely on P2P connections rather than dedicated servers, but given Cyberpunk's online component is some way off releasing, even if the information were accurate at the time, it could be subject to change.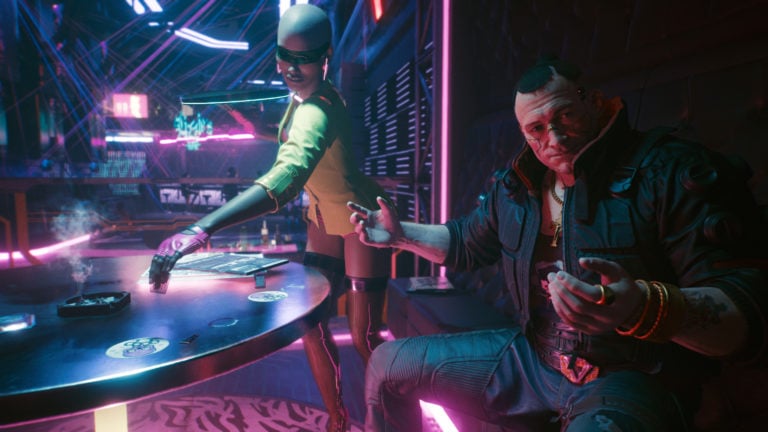 As part of Tuesday's strategy update, CD Projekt's SVP of business development, Michał Nowakowski, said the company's future games will have "much shorter" marketing campaigns following various issues with how it communicated Cyberpunk 2077.
"We'll wait until much closer to a game's launch before we start showing things like trailers, demos, or going in-depth about mechanics, etc," he said.
"And when campaigns do start, we aim to properly manage expectations across all platforms. This means focusing on communication of polished game footage, not concepts. We'll also showcase footage of our games on all platforms they will be released on."
CD Projekt also discussed its ongoing efforts to get Cyberpunk 2077 back on the PlayStation Store and the negative impact its removal may be having on sales across all platforms.
And it confirmed that The Witcher 3: Wild Hunt's next-gen update will be released in the second half of 2021.
Related Products
Other Products
Some external links on this page are affiliate links, if you click on our affiliate links and make a purchase we might receive a commission.