CD Projekt has 'no regrets' about making Cyberpunk first-person, is 'yet to see' on the sequel
Quest director says the studio didn't want to get stuck in a rut like some other companies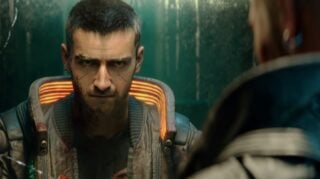 CD Projekt Red has "no regrets" about making Cyberpunk 2077 a first-person game but isn't ruling out making changes for its sequel, codenamed Project Orion.
That's according to the game's quest director Paweł Sasko, who discussed the studio's decision to switch from The Witcher's third-person perspective to a first-person one for Cyberpunk during an investor Q&A session on Thursday.
Sasko was asked whether the company has any regrets about the decision, and whether it might consider letting players toggle between first and third-person perspectives in the game's sequel.
"That's a great question, but there are no regrets on our part," he said. "I was one of the people who started developing the first prototypes of this system for Cyberpunk using the Witcher technology. What we wanted to do was for Cyberpunk to have its own identity and to be noticeable as this different thing.
"These days it's YouTube, Twitch and screenshots that sell games, and this is a way one can use to show that identity and individuality to players. A first-person perspective helped Cyberpunk develop this identity a lot.
"We put in a lot of work in preparing this body presence so that it would shine through this first-person perspective. You can see the outstretched hand or outstretched limbs when you're sitting in a car seat for instance, but that wasn't what your question was about was it?
"I wanted to say though that the first-person perspective is the main characteristic for Cyberpunk and its perception by the players too. It's also noticeably different from The Witcher, and this helped us craft the product identity as such."
Sasko also said the studio didn't want to rest on its laurels like some other developers are seemingly content to do.
"This is also what [CD Projekt chief creative officer] Adam Badowski told us a long time ago when we were discussing the first-person perspective in Cyberpunk. As creatives we also need to shift the mindset, not stay in a rut. I don't want to give you examples, but you know there are many companies or IPs out there that are a bit like line production or copy and paste production. We didn't want that to happen to us.
"We had put out three games in the Witcher series and we wanted to do something different, so there are no regrets. It was a very successful decision. We saw some of the first-person perspective in Cyberpunk, it's even more visible in Phantom Liberty. Many journalists also noticed how characteristic it is as contrasted with other products out there on the market, I'm not going to quote any titles. But for Orion, we're yet to see."
The next Cyberpunk game is now entering development at CD Projekt's North America studios.
"This project is on a conceptual design level right now, and it's going to be designed by a team of veterans who were responsible for fine-tuning Cyberpunk 2077 and designing Phantom Liberty," Badowski said during Thursday's presentation.
CD Projekt also said Cyberpunk 2077 has now cleared 25 million sales, meaning it's selling "far faster" than The Witcher 3 did following its release, and that Phantom Liberty sales topped three million during the expansion's first week of availability.
It announced that a live-action project based on Cyberpunk 2077 is currently in the early stages of development too, and also seemingly hinted at plans to further collaborate with Cyberpunk Edgerunners animation studio Trigger.
Related Products
Other Products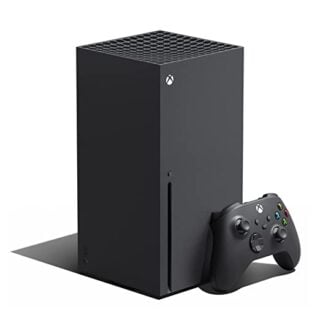 Xbox Series X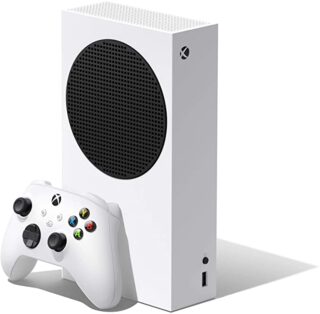 Xbox Series S
Some external links on this page are affiliate links, if you click on our affiliate links and make a purchase we might receive a commission.