Capcom will reveal more Resident Evil: Village news this month
Horror sequel set to appear in multiple TGS live streams in September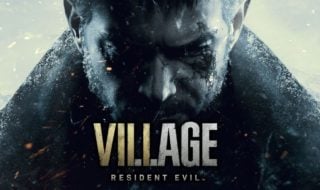 Capcom has confirmed it will share more information on Resident Evil: Village during Tokyo Game Show this month.
The Japanese event, like the majority of game shows planned for 2020, will take place in a digital format this year and Capcom is set to hold several live streams.
On Friday, September 25 at 6am PT / 2pm BST the publisher will participate in a special TGS live stream which will feature Capcom titles including Resident Evil: Village.
Capcom will then hold a Street Fighter V Champion Edition stream on Saturday, September 26, followed by a dedicated Resident Evil: Village stream on Sunday, September 27.
The broadcast will be held in Japanese with simultaneous English and Chinese interpretation provided, the publisher said.
Capcom announced Resident Evil 8: Village during a June PlayStation 5 event, ahead of its planned 2021 release on next-gen consoles and PC. As previously reported, the game will retain the first-person perspective introduced with Resident Evil 7.
The game takes place a few years after the events of Resident Evil 7, in which protagonist Ethan Winters travelled to Louisiana to search for his missing wife, Mia.
At the time of its announcement, Capcom said it would reveal more information on the game during August, but the month passed without any news.