Capcom will remove DuckTales: Remastered from digital stores
Publisher announces 75% discount ahead of August 8 deadline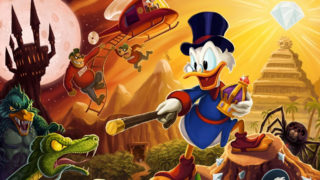 Capcom has announced that its platformer remake, DuckTales: Remastered will be removed from digital storefronts starting August 8.
Those who have already purchased the game will still be able to access and play the game, but new digital purchases will be stopped following the deadline.
Disc-based versions of the game will install and play normally, and those who have purchased the game digitally will be able to re-download it.
DuckTales: Remastered – a remake of the 1989 NES classic – was first released for PlayStation 3, the Xbox 360 and Wii U between August and November 2013.
Like the original, the game focuses on Scrooge McDuck traveling across the world in search treasure to increase his fortune.
Capcom has announced a 'farewell' price drop of 75%.
The game will be digitally available on the following platforms until: