Capcom will release more 'major' games, but fewer overall in its current fiscal year
Publisher reports record profits for third year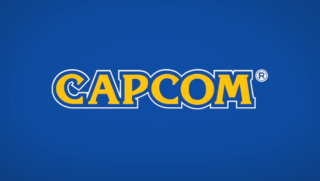 Capcom plans to release multiple "major" new titles in its fiscal year ending March 31, 2021, it's said.
However, the company will only release 13 game SKUs during this fiscal year (including Resident Evil 3's three across PC, PS4 and Xbox One), which is significantly lower than the 35 released in its 2020 fiscal year and the 61 released in 2019.
In Capcom's last fiscal year Monster Hunter World: Iceborne was the only release it classified as "major". The publisher also released Devil May Cry and Mega Man ports for various platforms and it's likely we will see less of these in the next 10 months.
If Resident Evil 8 releases before April 2021 then that would likely take up at least five of those SKUs if it targets both current and next-gen consoles.
The company made the announcement in its latest financial results on Tuesday, when it also said it had achieved record profits for the third consecutive year and 25.5 million software sales.
The company forecasts that it will achieve a record 28 million unit sales in its current fiscal year. This will be driven by "multiple major new titles and back-catalogue sales," it said.
Resident Evil 3 has already released in the company's current fiscal year, with sales standing at around 2.5 million. Sales of Monster Hunter: World have surpassed 15.5 million units.
Resident Evil 8 would mark the third consecutive annual release for the series, following last month's Resident Evil 3 remake and 2019's Resident Evil 2.
VGC sources previously revealed that a Resident Evil 4 remake is in the works. However, it is unlikely to release before 2022.