Capcom wanted Resident Evil 7 to be a live service game with microtransactions
But executive producer Jun Takeuchi says the development team fought back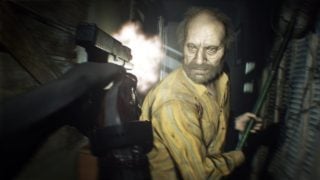 Capcom originally wanted Resident Evil 7: Biohazard to be a live service game with online multiplayer and microtransactions, its executive producer has revealed.
In a new discussion with Shinji Mikami on the official Biohazard YouTube channel, Jun Takeuchi explained how Capcom was putting pressure on the development team to implement such features in the game, until Takeuchi was asked to join the project and scrapped those plans.
"When we started working on Resident Evil 7 we went back to that 'what is horror anyway?' discussion, Takeuchi explained.
"I talked about it a lot with [Resident Evil 7 director Koshi] Nakanishi – 'so what are we going to do?' We'd talked about that stuff even before starting work on Resident Evil 7, actually.
"And right around that time there was a big push at Capcom, a big 'marketing' push, saying 'we have to make the games players are asking for'.
"So we were being told 'make this, make that', it was really hard on the directors at the time. 'Online multiplayer' this, 'downloadable content' that. 'Ongoing service games! Microtransactions! Make a Resident Evil game that ticks all those boxes!'
"Seriously, there were so many demands… those poor directors. Finally, our president,[Kenzo] Tsujimoto stepped in. He'd heard about all the unsuccessful attempts at that point. So this is one of those unforgettable moments for me.
"It was January 4, the first working day of the new year. The president called me to his office. 'Resident Evil 7 is in pretty bad shape. Takeuchi-kun, step in and help make it!' So that's how I ended up working on Resident Evil 7."
Takeuchi explained that when he then joined the team he pushed to enlist Nakanishi as the game's director, then set about trying to remove the live service and microtransaction features Capcom was trying to implement.
"First, we decided that Resident Evil's roots are in horror. We talked about it a lot. The idea of multiplayer got killed off pretty quickly. If we could properly put it together we could make an exciting horror multiplayer game, but we didn't really have any good ideas so we set it aside.
"We went down the list, chopping them out, until we had marketing's worst nightmare – a regular old single-player horror game. That's what we ended up with."
The resulting game was an overwhelming critical success, earning a score of 86 on review aggregation site Metacritic.
In June, Resident Evil 7 – along with the remakes of Resident Evil 2 and 3 – received current-gen upgrades for PS5, Xbox Series X/S and PC.
Each update included new current-gen features including 4K support, improved framerates and ray tracing.
Related Products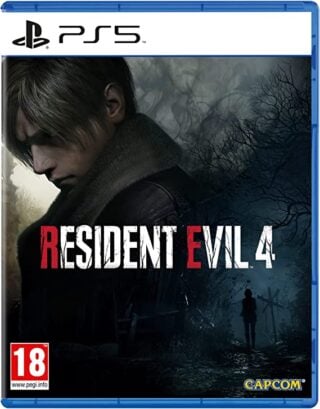 Resident Evil 4 Remake (PS5)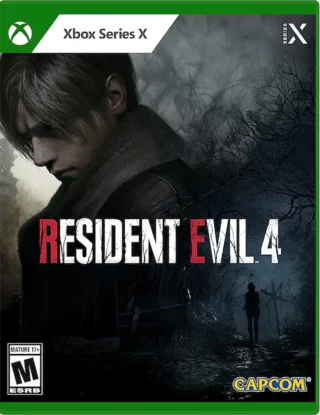 Resident Evil 4 Remake (Xbox Series X|S)
Some external links on this page are affiliate links, if you click on our affiliate links and make a purchase we might receive a commission.