Capcom unveils Devil May Cry 3 Switch's first new feature
Style Switching officially detailed; further features to be shown in coming weeks
Capcom has officially detailed the first new feature coming to Devil May Cry 3 for Nintendo Switch: Style switching.
Style Switching is the first of three new features set to be added to the Switch remaster, with the other two due to be revealed on January 30 and February 13.
As revealed on a Nintendo website earlier this month, players will be able to dynamically switch between combat styles using the d-pad, similar to how the same feature works in sequel Devil May Cry 4.
Previously players would have to choose between the game's six combat styles at the start of each mission or at a special statue.
"Style Switching in DMC3 Special Edition (Nintendo Switch) will work just like you'd expect," Capcom explains on its website.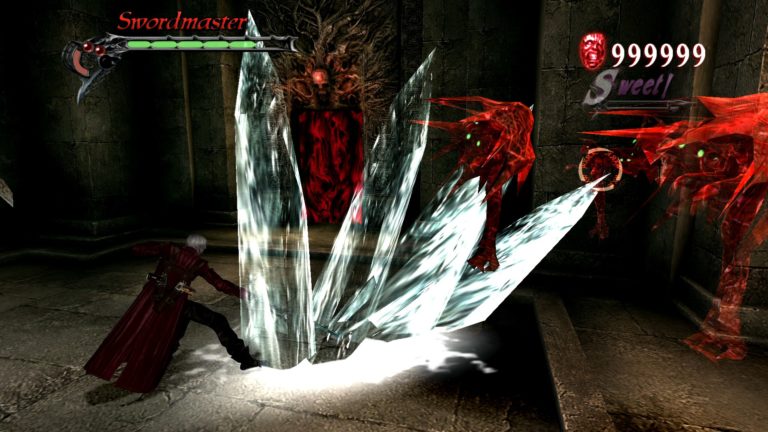 "Press UP for Trickster, DOWN for Royal Guard, LEFT for Gunslinger and RIGHT for Swordmaster. For the special styles unlocked later in the game, it'll require a quick double-tap of specific buttons. For Doppelganger, double-tap LEFT, and for Quicksilver, double-tap RIGHT."
Leveling up the main four styles (the further two are unlocked later) is akin to the original DMC3 release, Capcom said, but with the added advantage that players can now work on levelling up multiple styles almost simultaneously.
Capcom will be streaming the new feature on its Twitch channel from 2pm PST / 5pm EST / 10pm GMT.
Following the release of the first two series entries on Switch, Devil May Cry 3 will be available digitally from February 20 for $19.99 / £15.99 / €19.99.