Capcom to hold Switch remasters panel at TGS
Devil May Cry remaster was released in June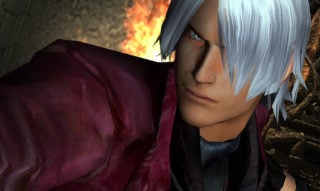 Capcom will dedicate an hour-long panel at Tokyo Game Show to its Nintendo Switch remaster program.
Specific details on the September 15 panel will be revealed at a later date, according to Capcom's schedule, although it appears to be related to the same 'adult games' initiative that saw the original Devil May Cry released for Switch earlier this year.
The "Capcom adult masterpiece series" special stage will run from 14:05 until 15:00 local time, followed by an interview.
Tokyo Game Show is set to run from September 12 until September 15 in Chiba, Tokyo.
Capcom has already confirmed it will unveil a new Resident Evil project at the Japanese show, starting with a reveal trailer and a live stage demonstration at the event.
The game has a working title of 'Project Resistance' and a teaser trailer will be released at 3pm UTC (4pm UK/8am PST/11am EST) on Monday September 9.
The Japanese publisher will also be promoting Monster Hunter World: Iceborne at TGS, which is due for release on September 6.
The publisher recently announced record first quarter profits on the back of strong digital sales of the latest instalments in its core franchises, including Resident Evil 2 and Devil May Cry 5.