Capcom is taking over Hong Kong with Resident Evil Village's giant vampire lady
Life-sized Lady Dimitrescu ads have been spotted in shops and on the sides of buses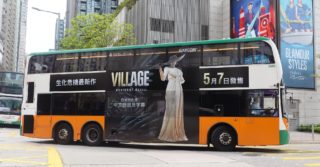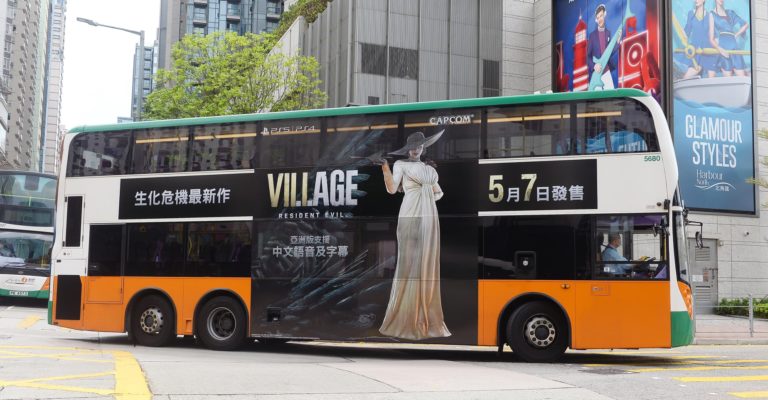 Capcom is using Resident Evil Village's enormous witch villain to promote the game in Hong Kong.
The game's main antagonist Lady Dimitrescu has already become something of an internet sensation due to the various trailers released so far and the 'Maiden' demo released in January.
Now the publisher has made the most of this by putting life-sized versions of Lady Dimitrescu in shops and on buses in Hong Kong.
The official Capcom Asia Facebook page posted photos of the cardboard cutouts on display in two Gamehit stores in the region, stating: "The world-famous Lady Dimitrescu comes to Hong Kong!"
"This giant sign is close to 1:1 ratio and over 2.5 metres tall. Come and compare your height with Lady Dimitrescu at the following stores: Gamehit (Shop 12, G/F, Golden Shopping Centre, Sham Shui Po), Gamehit (Shop 231, Oriental 188 Shopping Centre, Wanchai)."
The page has also posted a photo of a double-decker Hong Kong bus with artwork of Lady Dimitrescu on the side of it.
"Lady Dimitrescu of Resident Evil Village takes a bus tour," the caption reads. "This lady is three metres tall, so you can enjoy the feeling of being looked down on by her."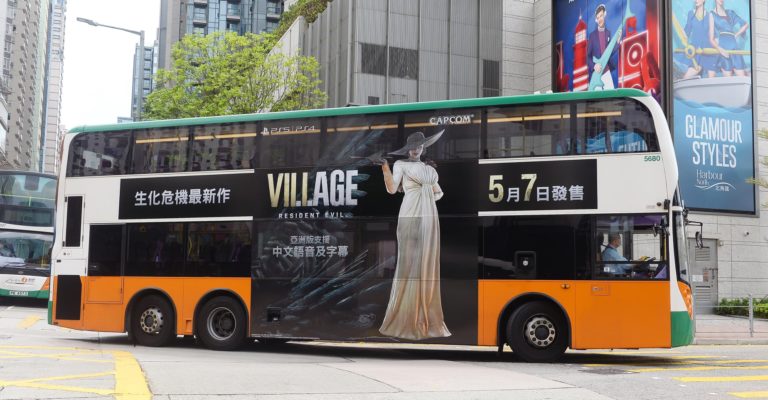 Lady Dimitrescu is the main villain in the 'Maiden' demo of Resident Evil Village released in January.
At the end of the demo, she appears when the player unlocks the door to the courtyard. She grabs the player around the throat and uses a set of giant retractable claws in her hand to spear the player.
Although she had previously appeared in trailers for the game, Lady Dimitrescu's popularity shot up after the demo, with many fans declaring their admiration for the extremely tall, somewhat sexualised villain.
In a Twitter post in February, Capcom released a statement from art director Tomonori Takano stating that "Lady Dimitrescu and her daughters have received a fair amount of attention, far more than we anticipated."
Resident Evil Village is the tenth main game in the Resident Evil series and the sequel to Resident Evil 7: Biohazard. It will be released on May 7 on Xbox Series X/S, PS5, Xbox One, PS4, PC and Stadia.